Change Begins With You

By joining a Royal Neighbors chapter in your area you can work with a group of people who share your desire to help others. It's easy. Chances are you're already doing things like attending community events and volunteering in your community. Now, with a little help from your friends at Royal Neighbors, you can create positive change and have fun!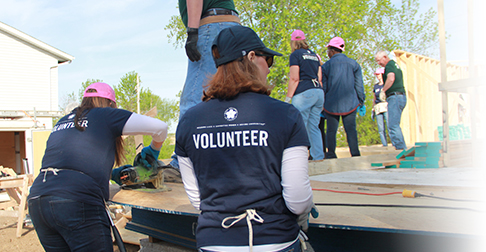 Mission-Driven Members
This year, members of Chapter 1373, Atlantic, Iowa, are celebrating 120 years of serving their community through local volunteer efforts.

The range of Chapter 1373's service projects includes assembling pillow cases for military personnel, providing Christmas presents to special needs students, and making holiday cards for residents in care facilities. Members also bring gifts to new mothers at their local hospital.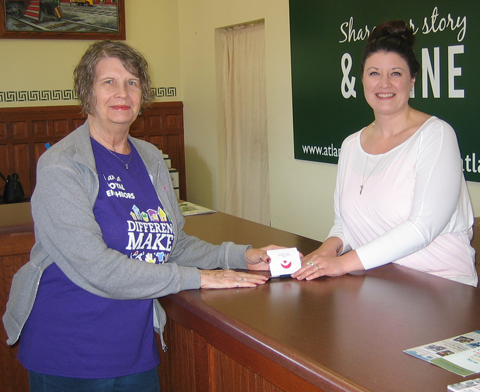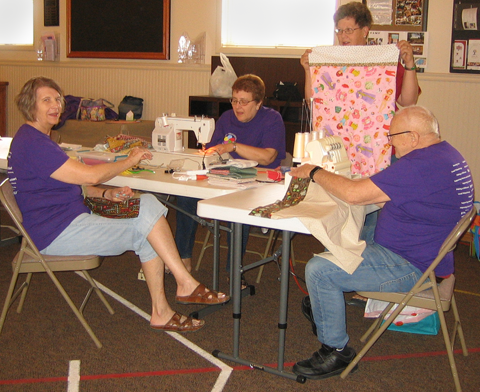 Through their many community service projects, members generated hundreds of volunteer hours and qualified for our Matching Funds Program. This program allows chapters to receive a matched monetary amount up to $1,000 for a recent fund-raiser they have held in their community, after they have reached a set amount of volunteer hours. In the past, Chapter 1373 members have supported American Cancer Society through this program.

Whether your contribution is small or large, there is always a need for volunteering within our communities. And, for the past 120 years, members of Chapter 1373 have continued to make a royal difference in theirs.
Be a Chapter Trail Blazer
No chapter in your area? No worries. You can start one. Royal Neighbors helps provide supplies, funding, and support. And the more active your chapter, the more opportunities to receive additional funding.
If you are ready to take the lead and make a difference, Royal Neighbors is ready to help you blaze a trail of neighbor-it-forward goodwill in your community.
It starts with a call. If you are interested in learning how to start a chapter, call (800) 627-4762 and ask for Chapter Services.
Current Chapter Leaders
Currently Community Leadership Chapter Leaders can find forms and more information on the Chapter Leaders area of our website.