Social Good
Change Begins With You
By joining a Royal Neighbors chapter in your area you can work with a group of people who share your desire to help others. It's easy. Chances are you're already doing things like attending community events and volunteering in your community. Now, with a little help from your friends at Royal Neighbors, you can create positive change and have fun!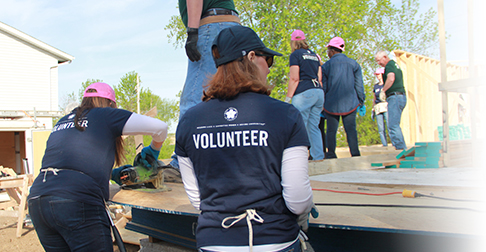 Mission-Driven Members
Chapter members from across the country participated in making hand-made paper ornaments to brighten the spirits of Jack Baer this past holiday season.

At the young age of 3, Jack, from Philadelphia, Pennsylvania, was diagnosed with Leukemia. He went through several intense months, but at the end of November 2018 received good news that he has zero cancer cells.

To wish Jack and his family holiday cheer and help him decorate his tree, Royal Neighbors members made, collected, and mailed more than 300 paper ornaments from elementary schools, college sororities, and Royal Neighbors members from Arizona to Florida. "We received so many ornaments and Jack looked forward to getting them in the mail every day," said Jack's mother, Katie.

Members also took the time to write encouraging messages on the back of the decorated ornaments – a special way to let Jack know they were thinking about him.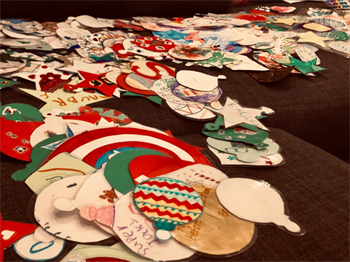 Gwen Swift, Jack's great-great-grandmother, was a dedicated member of Royal Neighbors and bought her grandchildren insurance certificates. She would be thrilled to know that members of Royal Neighbors reached out to make her great-great-grandson happy generations later.

"Jack is a real trooper," shared Katie. "He's creative, likes to build things, loves sushi, and is a big Philadelphia Eagles fan." Jack and his mother made holiday Grinch bags filled with green candy and he enjoyed delivering them to children in the hospital…continuing to neighbor-it-forward.

Jack will continue to have treatment through November of 2021 but is making great progress at the Children's Hospital of Philadelphia.
Be a Chapter Trail Blazer
No chapter in your area? No worries. You can start one. Royal Neighbors helps provide supplies, funding, and support. And the more active your chapter, the more opportunities to receive additional funding.
If you are ready to take the lead and make a difference, Royal Neighbors is ready to help you blaze a trail of neighbor-it-forward goodwill in your community.
It starts with a call. If you are interested in learning how to start a chapter, call (800) 627-4762 and ask for Chapter Services.
Current Chapter Leaders
Currently Community Leadership Chapter Leaders can find forms and more information on the Chapter Leaders area of our website.