Social Good
Change Begins With You
By joining a Royal Neighbors chapter in your area you can work with a group of people who share your desire to help others. It's easy. Chances are you're already doing things like attending community events and volunteering in your community. Now, with a little help from your friends at Royal Neighbors, you can create positive change and have fun!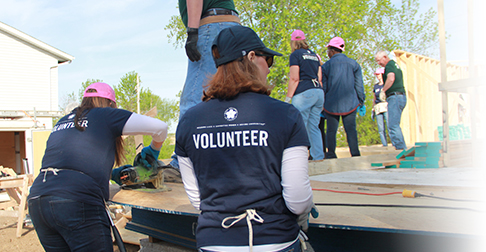 Chapter Interest Story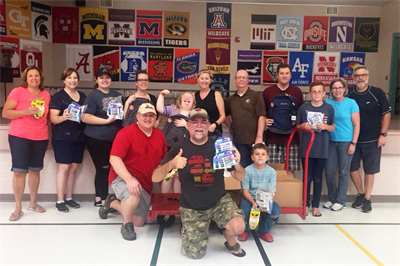 Members of Chapter 20075, Mesa, Arizona, collected and donated backpacks filled with school supplies to Pedro Guerrero Elementary, Mesa, to brighten students' lives.

The Principal of Pedro Guerrero Elementary, Brian Minarcik, shared with Royal Neighbors, "As I was walking down the hall today, I saw a 4th grade student struggling with his backpack." Minarcik stopped to help him and the student asked, "Do you by any chance have a new backpack? Mine keeps breaking."

Minarcik told the student he was the perfect person to ask because new backpacks were delivered to his room yesterday. The student picked out a backpack of his choice. "He was so excited!" exclaimed Minarcik. "We wrote his name on it. He wanted all of the tags left on as well so his mom would know that it was brand new."

Due to the generosity of Chapter 20075, many students were able to take home a new backpack full of school supplies – a truly unforgettable gift!
Be a Chapter Trail Blazer
No chapter in your area? No worries. You can start one. Royal Neighbors helps provide supplies, funding, and support. And the more active your chapter, the more opportunities to receive additional funding.
If you are ready to take the lead and make a difference, Royal Neighbors is ready to help you blaze a trail of neighbor-it-forward goodwill in your community.
It starts with a call. If you are interested in learning how to start a chapter, call (800) 627-4762 and ask for Chapter Services.
Current Chapter Leaders
Currently Community Leadership Chapter Leaders can find forms and more information on the Chapter Leaders area of our website.