The year was 1895. The time period was coined the Gay Nineties, but there was little to be happy about in the U.S. – especially for women. They couldn't vote, couldn't own property in all states, and weren't generally allowed to own life insurance. However, the nine women who founded Royal Neighbors of America helped change things by creating an organization with a vision to protect women financially and empower them to improve their lives, families and communities. That's how Royal Neighbors became one of the first to insure women in the U.S., and later one of the first to insure children, too.
Today Royal Neighbors is one of the largest women-led life insurers in the nation. Times may change, but the founding mission of empowering women and their families through financial protection solutions and opportunities to give back to their communities is as relevant and important now as ever. Although much has changed since 1895, Royal Neighbors continues to meet the needs of women and their families through each stage of their lives with annuities and life insurance products such as whole life, term, simplified issue and universal life.
1895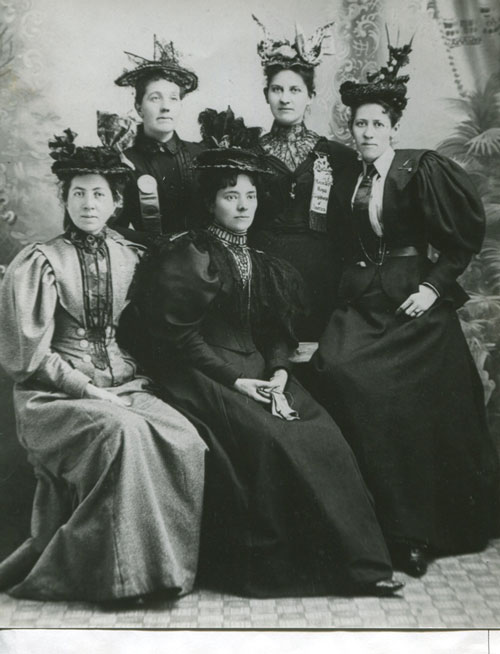 One of First to Insure Women
See More
1906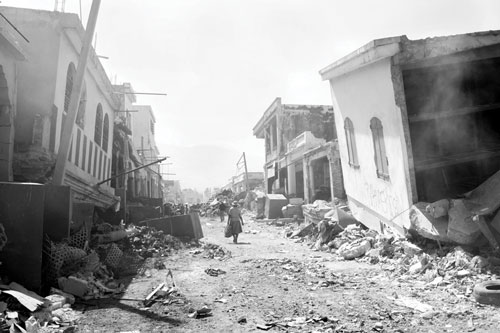 Disaster Assistance
See More
1920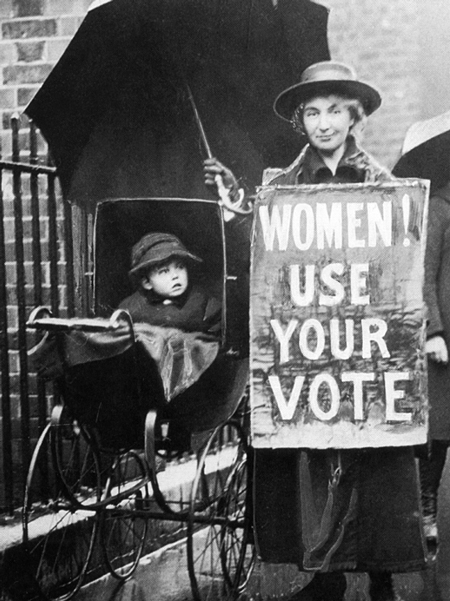 Advocated for Passage of 19th Amendment
See More
1927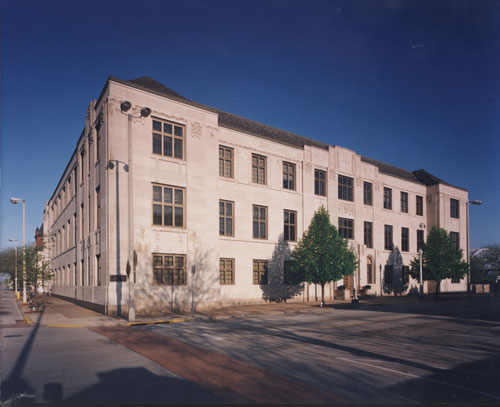 Built Home Office in Rock Island
See More
1941-1945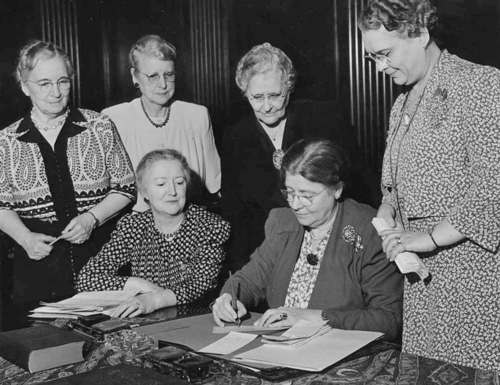 Supported the U.S. war effort
See More
1961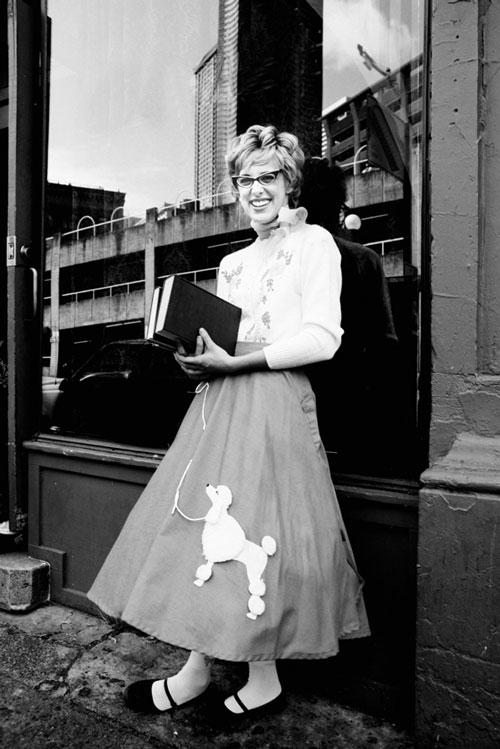 Established Scholarship Program
See More
2002
Established The Royal Neighbors Foundation
See More
2007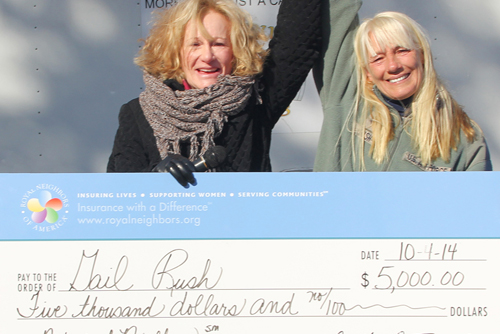 Nation of Neighbors℠ Program Established
See More
2015
Launch Promise Plus
See More


It started with a simple notice Marie Kirkland placed in the newspaper. The ad invited the wives of all Modern Woodmen members, an organization that insured only men at that time, to meet to arrange for a social. Eight women responded and they formed, albeit briefly, a ladies auxiliary. One year later the women embarked on a new mission to create an organization focused on empowering women. The founders began the formal process to change the name to Royal Neighbors of America, combining a focus of neighbor-helping-neighbor with the word "royal," that signified their belief in the nobility of the work they would do. A petition for charter to offer insurance was sent to the Illinois Secretary of State in Springfield. All requirements were completed, and the charter was signed March 21, 1895, making Royal Neighbors of America one of the first organizations to offer life insurance to women. It also became one of the first to insure children in 1918.
Royal Neighbors continued to be on the forefront of social change. The organization provided public support of the suffragette movement and the 19th amendment, provided disaster aid during the 1906 earthquake in San Francisco, and received the Treasury Silver Medal for outstanding assistance of the War and Victory Loan campaigns for purchasing more than $13 million in war bonds during World War II.
And it doesn't stop there. Royal Neighbors continues to help women build financial security so they can accomplish greatness on their own terms, as well as participate in "neighbor-helping-neighbor" activities that improve the communities where they work and live. Since 1895, Royal Neighbors of America has held true to its mission to support women and those they care about by providing opportunities that other organizations don't.
Philanthropy is part of Royal Neighbors' DNA. It's our call to action. It is part of being a fraternal benefit society and an organization with a dual mission of both providing financial protection through life insurance and "neighbor-helping-neighbor" community service. Member benefits* currently include scholarship opportunities, free and discounted legal services, health and retail discounts, discounts for prescription drugs, and more. For more information call (800) 627-4762 or visit our Member Savings page.

Today, we have more than 200,000 members across the nation volunteering in their communities and through our chapter system.

The impact has been significant. In 2016 Royal Neighbors and its members provided:
$11 million in "Social Good" from charitable and volunteer activities
More than 147,000 volunteer hours
In addition to our chapter system focusing on local, grassroots community programs, Royal Neighbors of America also sponsors a variety of philanthropic programs to help both members and/or the general public.
*Member benefits are provided at the discretion of Royal Neighbors of America and are not available in all states. Member benefits are not part of any insurance or annuity contract and are not guaranteed. Insurance or annuity products should not be purchased for eligibility or maintenance of nonguaranteed membership benefits. These products should only be purchased if they meet the financial needs of the applicant.
Nation of Neighbors
Royal Neighbors' signature program, Nation of Neighbors, provides financial assistance to individuals who have a plan to start or expand a business or an organization/group that helps women and girls in their community. Examples of past grant winners' initiatives include: Opening a furniture refinishing business to help provide jobs for women in transition; providing support to publish a teen magazine focused on empowering young women; and launching an organization that brings female leaders together to mentor young women.
Through the Nation of Neighbors Program nearly $2 million has been awarded to grant recipients since the program began in 2007. Nation of Neighbors recipients must be nominated by a Royal Neighbors member, but nominees do not have to be a member to receive the grant.
Difference Maker Fund
Here's an exciting way to create positive change where you live. The Difference Maker Fund is a program offering Royal Neighbors members $200 in seed money to support a community project that aligns with Royal Neighbors' mission. The focus is to improve the community and cover at least one of the following purposes:
Support a charitable cause that specifically helps women and/or girls
Support women who organize and complete community service projects
Provide financial literacy opportunities for women, girls, or other community groups
The funds are distributed to Royal Neighbors members who, with their friends and family, carry out their Difference Maker projects.

Scholarships
Since its creation in 1961, the Royal Neighbors of America Scholarship Program has awarded over $5 million to its members to assist with the costs of continuing education. The Making A Difference Scholarships are awarded annually to help graduating high school seniors earn a degree at an accredited college or university. New Horizons Scholarships are designed to help students 18 years of age and older and who have previously graduated from high school. Life Enrichment Scholarships are non-traditional scholarships available to those who graduated from high school and have a desire to continue their education through short-term courses for semi-professional occupations in business and industry.
The Making A Difference Leader Scholarship winner is awarded a four-year, renewable grant worth $20,000.
Making A Difference Scholarship winners receive a four-year, renewable grant worth $8,000 ($2,000 each year).
The New Horizons Leader Scholarship winner is awarded a grant valued at up to $20,000.
New Horizons Scholarship winners receive a non-renewable grant worth up to $5,000.
Life Enrichment Scholarship recipients receive non-renewable grants of up to $500.

In 2017 Royal Neighbors awarded 27 scholarships worth $172,500. All eligibility requirements and additional information can be found on our Scholarships page.
Member Relief Fund
The Member Relief Fund was created as a way to help members who have experienced extreme financial hardship as a result of illness, personal injury, or natural disasters. Qualifying members receive a $200 check to help with immediate needs. To date, Royal Neighbors has granted more than $1 million through its Member Relief Fund.
Make A Difference Day
Royal Neighbors chapters participate in a Make A Difference Day project called Baskets of Hope. These baskets, filled with personal, educational, and motivational items, are donated to women who are in a transitional phase of their life. The baskets offer women a little extra support and inspiration as they begin what is typically a challenging journey.
Royal Neighbors is licensed in 43 states and the District of Columbia and not all products are available in all states.

In its latest financial overview in 2016, Royal Neighbors reported another successful year. In addition:

It generated revenue (including capital gains) of approximately $155 million
Grew its assets to $979 million
Has a surplus of $189 million, resulting in a surplus to assets ratio of 19%. This ratio indicates the strength of Royal Neighbors' commitment to meet its fiduciary obligations to its membership.
RATING
A.M. Best: Rated A- (Excellent) for overall financial strength and ability to meet ongoing obligations to certificateholders (4th-highest out of 15 possible)
(As of December 31, 2016)
A complete list of bios for Executive Team and Board of Directors can be found on our Leadership page.