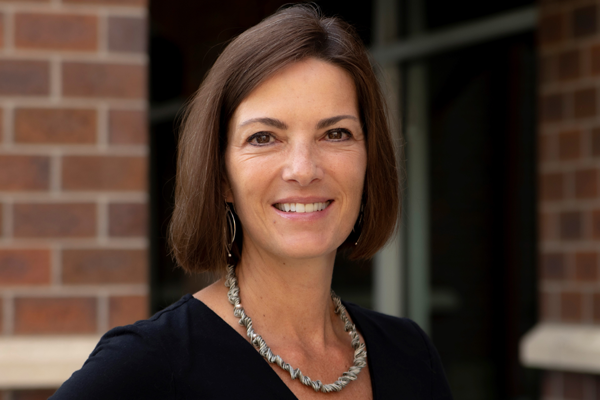 "The women we serve have endured unimaginable trauma," says Kellie Markey, founder of Dorothy's House, Des Moines, IA, a residential and community-based program to help human trafficking victims reclaim their lives. "Rebuilding the life of a woman who has been sexually and emotionally abused is a delicate and long-term process, unique only to her. Here, we approach her holistically and meet her where she is at.

"She may need job training, addictions counseling, spiritual support from potential satanic rituals, healthcare for STD's or stress-related digestive issues, a place to live, and strong relationships to regain trust," adds Kellie.

Kellie, a former corporate executive, found a second calling to make a difference in women's lives when she founded Dorothy's House in 2016. She says the grant will provide additional outreach, including the hiring of care coaches who are there to support victims' every step toward rehabilitation. Since 2016, they have served 35 residential women and nearly 100 people through non-residential support.

Iowa is considered a hotspot for human trafficking due to its location as a Midwest crossroads, sitting at the junction of Interstate 35 connecting Minneapolis-St. Paul to San Antonio and Interstate 80, a transcontinental highway that connects the New York metro area to San Francisco.

In January 2021, Dorothy's House will celebrate its 5th anniversary. It's come a long way: what began as a 4-bedroom residential home for victims undergoing intensive rehabilitation from the trauma of human trafficking has now grown to include the current construction of a second four-bed residential facility, as well as expansion of care to victims in transition or who may not fit the criteria for a residential spot.

Kellie says, "We employ a staff of 6 and engage approximately 60 volunteers donating nearly 500 hours each year." She and her team hope to open the second residential home by mid-2021, doubling their residential care. She also plans to expand the "Front Porch" and transitions programs who serve those who live in the community. "We have had our first male come through our Front Porch program. Trafficking affects not only women and girls, but others as well, including those in the LGBTQ community who need services and long-term support to transition to a new life."

Dorothy's House has been awarded a 2020 Nation of Neighbors grant. Kellie says, "Every dollar helps keep our doors open and goes directly to the care of our participants. This year, we will help more people for less money than we ever have."


Nation of Neighbors is a Royal Neighbors of America philanthropy program that honors women leaders who are impacting the lives of women and girls. Each year, recipients are selected for an empowerment grant to support their work. To date, Royal Neighbors has awarded more than $2 million to women across the country.

For more information and program details, click here.