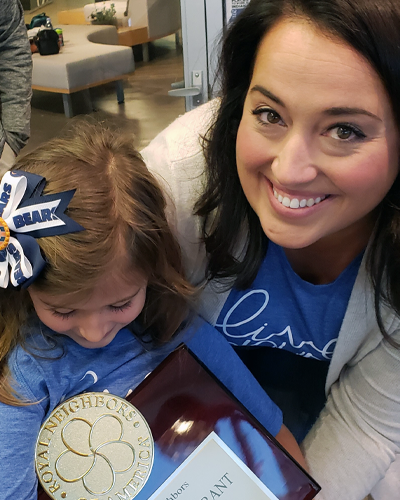 After her husband was given a cancer diagnosis at the age of 28, Amanda Clark took on a role she never anticipated would be hers at such a young age – that of caregiver. With the title came new tasks, responsibilities, challenges – and a roller coaster of emotions running the gamut from elation to anger, sometimes in a single day.

Over the next couple of years, Amanda began to realize that there were very few resources for someone in her shoes. While a great deal of attention and support is given to patients (and rightly so), those in the role of caregiver are often overlooked. Amanda was determined to do something to change that and found the solution through Cocktails & Chemo.

After first receiving the cancer diagnosis, Joe and Amanda had started a blog, Cocktails & Chemo, to keep family and friends informed. Over time, their following grew as more and more people in similar situations – both patients and caregivers – came to appreciate the support and commiseration the blog offered. After Joe's passing, Amanda wanted to keep that momentum and continue to support fellow caregivers, so she founded the Cocktails & Chemo Foundation.

Today, that Foundation serves more than 1,500 caregivers a year through grants, Care Cards, support groups, and special events. Amanda will use her 2019 Nation of Neighbors funds to provide more grants to caregiver families struggling with childcare expenses. They'll also be able to hold more live events focused on supporting and pampering caregivers. Amanda said, "This is a big deal for us. We're over the moon about all the opportunities it opens up for us."

Nation of Neighbors is a Royal Neighbors of America philanthropy program that honors women leaders who are impacting the lives of women and girls. Each year, recipients are selected for an empowerment grant to support their work. To date, Royal Neighbors has awarded more than $2 million to women across the country.