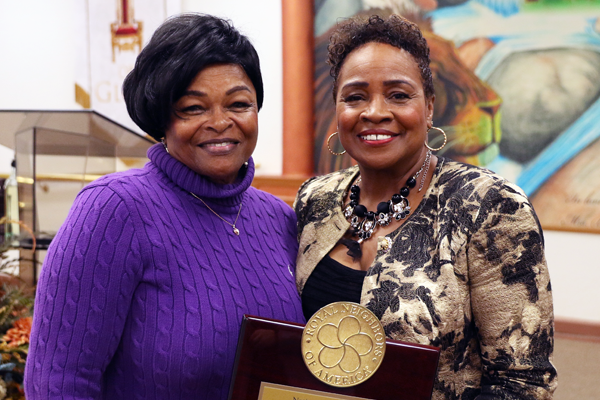 With millions of Americans currently living in food-insecure households, one Tracy, CA woman is looking to make a greater impact for the hungry in her community.

Dr. Cynthia Chess, founder of Victory Over Individual Challenges (VOIC) and pastor at Mountain's Hope Community Worship, currently operates a monthly food distribution program, providing sacks of groceries for approximately 75 local families in need.

Now, with the help of a $10,000 Nation of Neighbors empowerment grant, Dr. Chess will be able to more than double the number of households served. In addition, she will be able to bring this much-needed food directly to the homes of seniors, the disabled, homebound, and those without access to transportation.

"I am speechless and humbled to win the award," Dr. Chess said. "It's a dream to really expand the program to now help those who need food on a weekly basis and deliver it right to their doorstep."

Dr. Chess was nominated for the award by beneficial member and Chapter Leader, Betty Knox. Ms. Knox explains that the program goes beyond simply providing food; education is key, as well. Plans for expansion include quarterly workshops on healthy eating and food preparation. She adds, "Dr. Chess will instruct participants on how to stretch meals and properly store food, as well as provide information on healthy lifestyles."

Both women believe these efforts will aid in reducing hunger and malnutrition in their nearby communities and the San Joaquin Valley.

Nation of Neighbors is a Royal Neighbors of America philanthropy program that honors women leaders who are impacting the lives of women and girls. Each year, recipients are selected for an empowerment grant to support their work. To date, Royal Neighbors has awarded more than $2 million to women across the country.