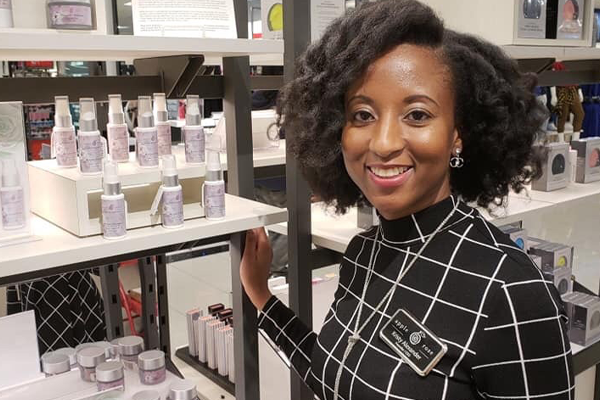 Kristy Alexander is passionate about providing employment opportunities to women rescued from human trafficking. She founded Apple Rose Beauty, a business focused on hiring female human trafficking survivors and supporting organizations involved with their rescue and rehabilitation. Women work together under Kristy's direction to manufacture, package, and fulfill organic skincare products for sensitive skin.

"Each bottle purchased provides an hour of work for each survivor," says Kristy, who is also an ambassador for the Northeast Florida Human Trafficking Coalition.

Royal Neighbors of America awarded Kristy a 2019 Nation of Neighbors empowerment grant to help employ additional women coming out of human trafficking, purchase inventory for their growing partnership with Macy's Department Stores, and rent a space to make more natural beauty products.

Nation of Neighbors is a Royal Neighbors of America philanthropy program that honors women leaders who are impacting the lives of women and girls. Each year, ten recipients are selected for an empowerment grant to support their work. To date, Royal Neighbors has awarded more than $2 million to women across the country.