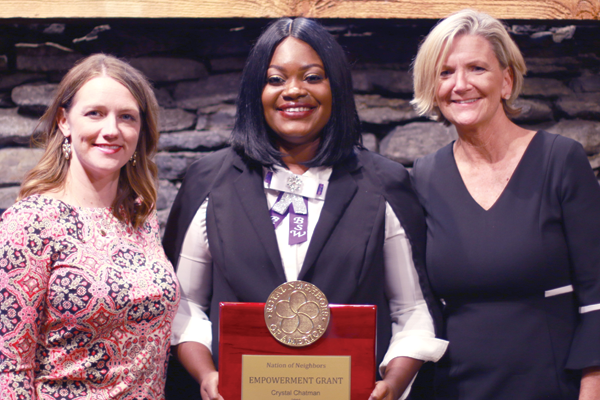 Crystal Chatman, founder of Beautiful Spirited Women (BSW) in Memphis, Tennessee, is providing mentorship, resources, free educational workshops, and leadership programs to girls 4–19 years of age. As a recipient of the $10,000 Nation of Neighbors℠ grant, Crystal can now increase the number of girls in the program, provide more workshops, and add new community services. It will bring resources, diversification, and organic growth through partnerships as well as joint ventures.

After persevering through challenging conditions during childhood, Crystal was determined to overcome shortcomings and find better solutions to move forward in life. BSW does just that—it shows girls of all ethnicities how to enhance their communication skills, learn about teamwork, and create a plan for college preparatory goals.

Crystal is so grateful for the grant. "This grant means the world to me. It was truly an honor to be chosen as one of the recipients. It taught me that patience is a virtue and that great things will come right on time if you believe and have faith." BSW's mission can continue to flourish and further support Royal Neighbors' mission of supporting women and serving communities.

Nation of Neighbors, Royal Neighbors' signature program to empower women, provides financial assistance to individuals who have a plan to start or expand a business, an organization or group that helps women and girls. Nearly $2 million has been awarded since 2007.