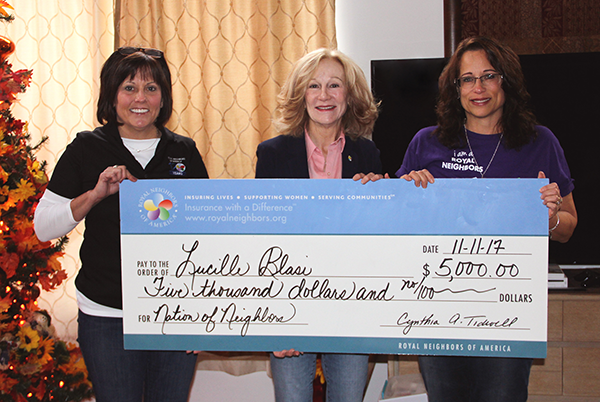 Lucy Blasi, Aurora, Illinois, has built a volunteer team of seamstresses well known for reaching out to those in need in its local community. Lucy was awarded a $5,000 Nation of Neighbors grant that offers her the opportunity to increase her sewing projects.
"This grant has allowed us to buy six new sewing machines and two new work tables that expand from my dining room into the kitchen where we all sew together!" says Lucy. "Royal Neighbors has energized our group to reach even more organizations with sewing projects including sewing Christmas stockings for our local Ronald McDonald House and more chemo bags for cancer patients."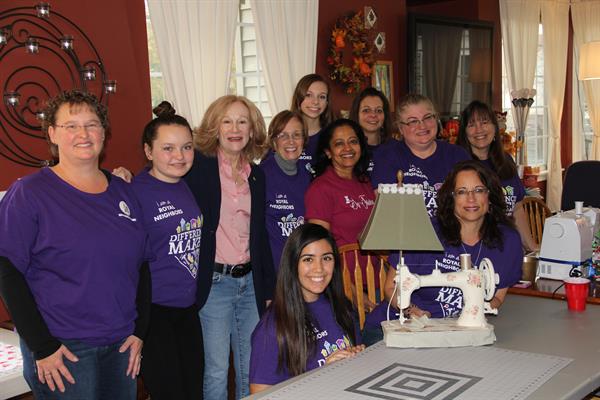 A mother and prolific seamstress, Lucy has taught a team of girls to sew charity projects for women and seniors. They have logged hundreds of hours creating such projects as toiletry bags for the homeless, comfort bags for those undergoing chemotherapy and "fiddling" therapy lap mats featuring sewn buttons and zippers for Alzheimer's patients. The group has even reached out to local pet shelters, sewing mats for pets awaiting adoption.
"There is no end to the needs we can fill," affirms Lucy. "Royal Neighbors' generosity is so heartwarming and we'll make sure we pay it forward to those who need comfort."