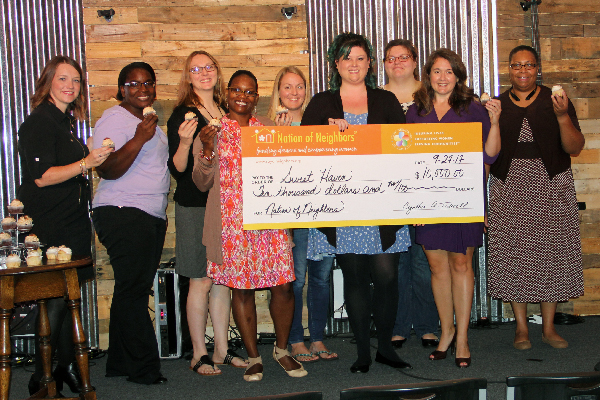 Olivia Smithberger, Portsmouth, Virginia, started her tenure with the HER (Help and Emergency Response, Inc.) Shelter as a college intern. From there she moved up to the children's coordinator, and today she is the client services director. In this position, she works with two area shelters and a 24-hour hotline that provide resources, advocacy and leadership to survivors of domestic abuse, sexual assault and human trafficking.
The $10,000 Nation of Neighbors℠ grant she received will help expand Sweet Haven, a cupcake bakery created four years ago to help women gain motivation, certification, kitchen skills, and self-esteem. "We realized the importance of workforce development so we knew we needed to offer a product that was easily reproducible, something that wouldn't break the bank and something people actually want," says Olivia. "Cupcakes won out. One of the biggest challenges for me was learning to bake and ice cupcakes!"
Word of mouth and social media have led to the popularity of Sweet Haven in the Portsmouth area. Approximately 3,000 cupcakes are delivered to customers every week.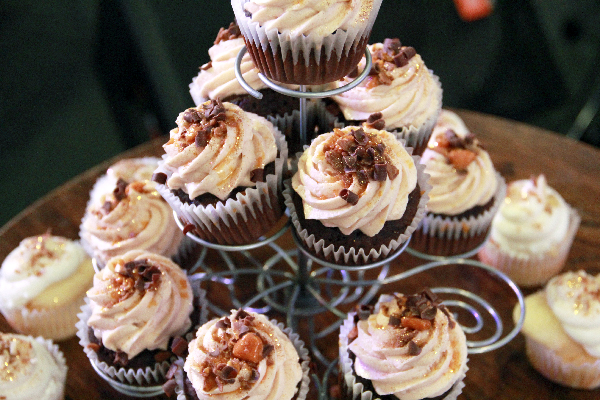 "The whole shelter was so surprised and excited about this grant," said Olivia. "It will help with the food truck we recently acquired and with funding a business development and marketing position. The more successful Sweet Haven is, the more opportunity for us to give women a leg up to rebuild their lives."