Do you Know Your Worth®? Are you interested in empowering your financial future? If so, this webinar hosted by Cynthia Tidwell will provide insight into managing your money so you can successfully reach your financial goals.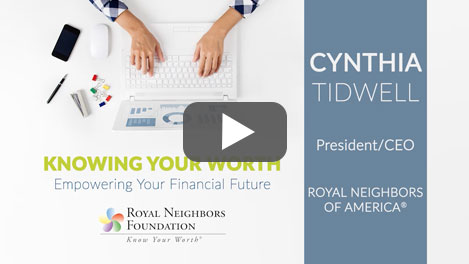 Financial Tools: Basic Monthly Budget | Determining Your Net Worth
Royal Neighbors of America is a sponsor of the Royal Neighbors Foundation.