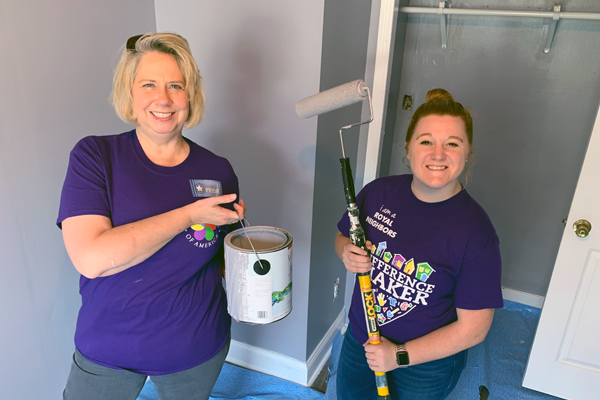 Rock Island, Ill. (September 13, 2019) – One Eighty, a nonprofit organization focused on bringing hope, love, and opportunity to people and communities impacted by crisis, poverty, or addiction, received a $5,000 gift from Royal Neighbors of America, Rock Island, Illinois, to help create the first transitional home for women in the Quad Cities.

The Davenport-based organization offers four programs to benefit women who have experienced either incarceration, domestic violence, poverty, alcohol addiction, or other circumstances that put them in crisis. The transitional home will allow women who graduate from their Residential program to continue to live in a supportive and sober environment with access to all of One Eighty's resources. Royal Neighbors funded supplies needed to make necessary renovations to create a suitable living environment for residents.

"This is a unique opportunity for Royal Neighbors to partner with an organization in our backyard that shares a common mission with us – to empower women," Julie Robinson, Director of Member Development and Public Relations, said.

In addition to the gift, Royal Neighbors employees provided volunteer support to prepare the house by assisting with interior painting and yard work. Employees gathered on Tuesday, September 10th from 9 a.m. – 1 p.m. and a check was presented to One Eighty during this time.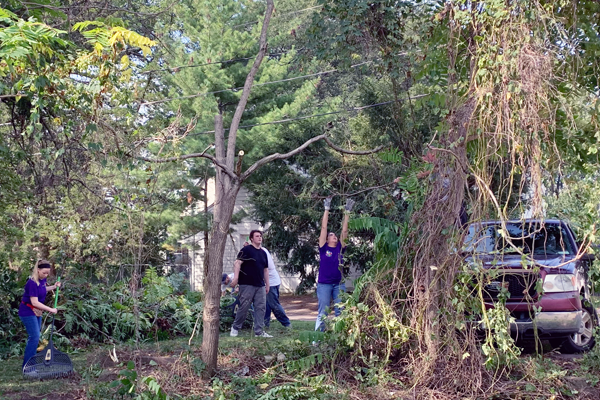 About Royal Neighbors of America
Royal Neighbors of America is a unique provider of life insurance and annuities whose mission is to protect women financially and empower them to improve their lives, families, and communities. Royal Neighbors was founded as a membership organization in 1895 by nine pioneering women who recognized the need to insure the lives of women and children. Today, with headquarters in Rock Island, Illinois, and an operation in Mesa, Arizona, Royal Neighbors delivered over $17 million of Social Good in 2018 and serves over 200,000 members. For more information and to become a member of Royal Neighbors, visit us at www.royalneighbors.org.


Form #:P00365; Rev. 6-2021