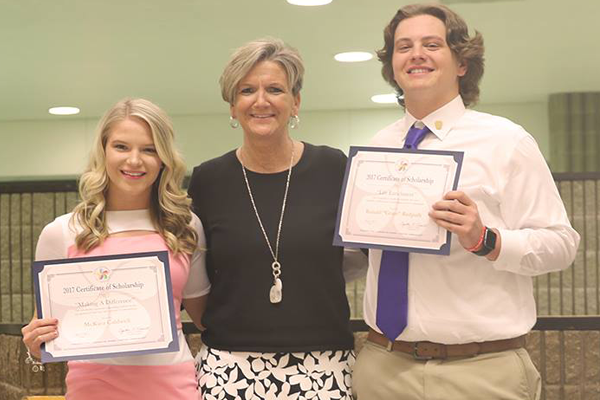 Rock Island, Illinois (June 21, 2019) – Royal Neighbors of America, Rock Island, Illinois, is proud to have awarded 57 scholarships to beneficial members pursuing higher education.
The scholarships are awarded annually to help graduating high school seniors earn a degree at an accredited college, university, trade, or vocational school. A total of $192,000 was awarded with scholarships ranging from $1,000 to $5,000. Scholarships can be used to help fund tuition, room and board, and books.
Since its inception in 1961, the Royal Neighbors of America Scholarship Program has awarded more than $5 million to its members to assist with the costs of continuing education. The program accepts applications from its beneficial members annually. To learn more about the program and eligibility, visit
www.royalneighbors.org/scholarships
.
About Royal Neighbors of America
Royal Neighbors of America is a unique provider of life insurance and annuities whose mission is to protect women financially and empower them to improve their lives, families, and communities. Royal Neighbors was founded as a membership organization in 1895 by nine pioneering women who recognized the need to insure the lives of women and children. Today, with headquarters in Rock Island, Illinois, and an operation in Mesa, Arizona, Royal Neighbors delivered over $17 million of Social Good in 2018 and serves over 200,000 members. For more information and to become a member of Royal Neighbors, visit us at
www.royalneighbors.org
.
Form #:P00338; Rev. 6-2021