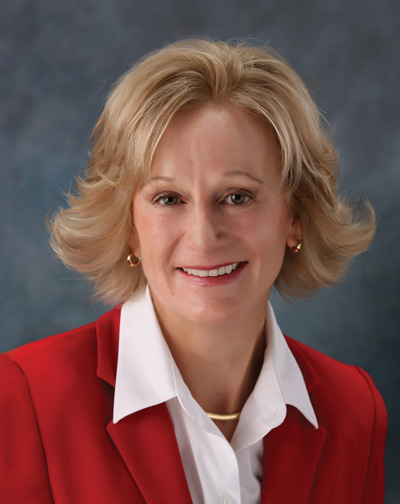 Rock Island, Illinois (August 30, 2018) — Cynthia Tidwell, President and CEO of Royal Neighbors of America, a Rock Island, Illinois-based life insurer, has been named to the list of the 25 Most Influential Women by CEO Connection.

The award is designed to recognize the women CEOs who are influencing change, innovation and standards of excellence within mid-market companies. The candidates are evaluated based on leadership and community involvement as well as annual revenue, number of employees and first impression on social media.

"I am excited to see the diversity of sectors that are represented on our list this year," said Dr. Kathryn Ritchie, Chair of CEO Connection's Most Influential Women of the Mid-Market List Advisory Board. "The breadth of impact that female CEOs are having in the mid-market is broadening. It's wonderful to see the real and rich penetration of their leadership."

Ms. Tidwell joined Royal Neighbors as President and CEO in 2005. She is accomplished in all facets of insurance and many types of insurance, a true multi-dimensional leader. Her results-oriented and team philosophy has helped build many successful companies and strong leaders throughout her career in the financial services industry.

Since taking the helm at Royal Neighbors, she has reshaped the organization's vision and strategy. This includes clarity of markets, product solutions and re-defined distribution, all leading to record sales. Financially sound (A. M. Best rating of A- Stable), Royal Neighbors is well-positioned for long-term success and sustainability.

Ms. Tidwell has embraced Royal Neighbors' legacy of empowering women and aligned the philanthropic mission to meet the needs of today's women. Under her leadership, Royal Neighbors' Nation of NeighborsSM Program provides women with financial assistance to start or expand a business or organization that helps women and girls. Nearly $2 million has been awarded to individuals since 2007.

Ms. Tidwell will be honored at the CEO Connection Mid-Market Convention at the Wharton School in Philadelphia, Pennsylvania, in October.
About Royal Neighbors
Royal Neighbors of America is a unique provider of life insurance and annuities whose mission is to protect women financially and empower them to improve their lives, families and communities. Royal Neighbors was founded as a membership organization in 1895 by nine pioneering women who recognized the need to insure the lives of women and children. Today, with headquarters in Rock Island, Illinois, and an operation in Mesa, Arizona, Royal Neighbors delivered over $14 million of Social Good in 2017 and serves over 200,000 members. For more information and to become a member of Royal Neighbors, visit us at www.royalneighbors.org.
About CEO Connection
CEO Connection is the only membership organization in the world focused on mid-market CEOs and their companies, which it defines as having annual revenue between $100 million and $3 billion.
Media Contact:
Rita Toalson, FLMI, ACS
Rita.Toalson@royalneighbors.org | (309) 732-8376
Form #:P00308; Rev. 9-2018