Cindy Broshears Recognized for Excellence by Her Peers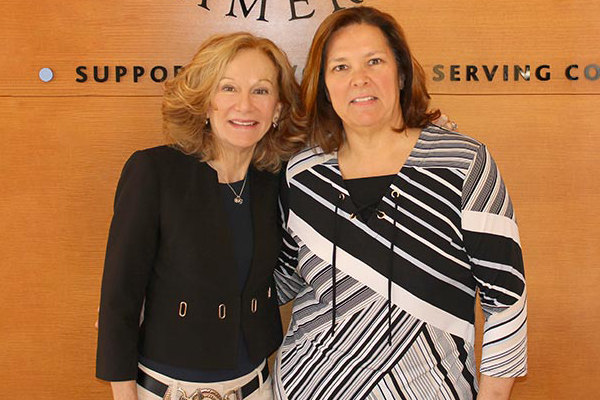 Rock Island, Illinois (March 7, 2018) — Cindy Broshears, Mesa, Arizona, has been presented the 2017 Employee of the Year Award by Royal Neighbors of America in recognition of her business performance and her support of Royal Neighbors' mission to empower women and improve communities.

For the past 20 years, Cindy has played an important leadership role in Human Resources. "Cindy's work ethic, contribution to our business objectives and interactions day in and day out exemplify why Royal Neighbors of America is a Great Place to Work," said president and chief executive officer, Cynthia Tidwell.

In addition, Cindy volunteers as President of Royal Neighbors' Mesa philanthropic chapter, which supports local food banks, helps feed schoolchildren and provides support for breast cancer patients, among other projects that improve the Mesa community. "Cindy is a role model for what it means to live the Royal Neighbors mission."

The Employee of the Year award recognizes an employee who excels at representing the values important to Royal Neighbors of America, including professionalism and integrity, delivering value to members and the organization, and supporting the philanthropic mission. Employees are nominated for this award by their peers.

About Royal Neighbors of America
Royal Neighbors of America is a unique provider of life insurance and annuities whose mission is to protect women financially and empower them to improve their lives, families and communities. Royal Neighbors was founded as a membership organization in 1895 by nine women who recognized the need to insure the lives of women and their families. Today, with headquarters in Rock Island, Illinois, and an operation in Mesa, Arizona, Royal Neighbors serves over 200,000 members.

For more information and to become a member of Royal Neighbors, visit us at www.royalneighbors.org.


Media Contact:
Liz Merdian Lareau, M.A.
BLRP, Inc.
liz@blprfirm | 563-508-4144
Form #:P00299; Rev. 3-2018