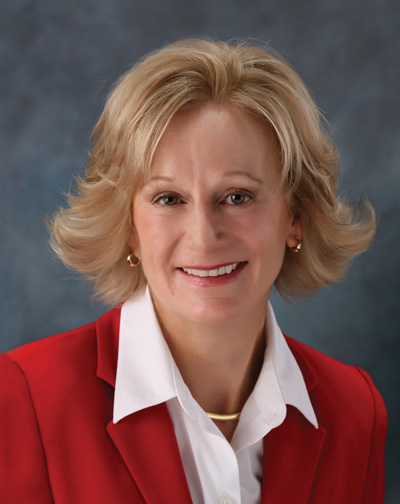 (Rock Island, IL) – Cynthia Tidwell, President/CEO of Royal Neighbors of America, has been recognized as a 2017 Elite Woman in Insurance by
Insurance Business America (IBA) magazine
. The publication annually honors women whose personal and professional achievements have earned them a place among the industry's best.
Ms. Tidwell has led Royal Neighbors since 2005. A successful turn-around executive, she is accomplished in all facets of insurance, including sales, marketing, claims, underwriting, agency management, information technology, and human resources. Under her guidance, Royal Neighbors has changed who it targets, how it reaches them, and upgraded products and solutions through an extensive customer segmentation initiative. She also has spearheaded substantial growth of the organization's philanthropic programs and member volunteering options.
IBA is a bi-monthly, online business magazine that features industry reports and best practices while providing information about need-to-know developments from government and regulatory bodies, platforms, and underwriters and insurance firms and service providers.
About Royal Neighbors
Royal Neighbors of America, one of the nation's largest women-led life insurers, empowers women to meet the needs of their families with annuities and life insurance products such as whole life, term, simplified issue, and universal life. Royal Neighbors was founded in 1895 and is headquartered in Rock Island, IL, with a branch office in Mesa, AZ. For more information, visit www.royalneighbors.org or call (800) 627-4762.
Form #:P00234; Rev. 7-2017