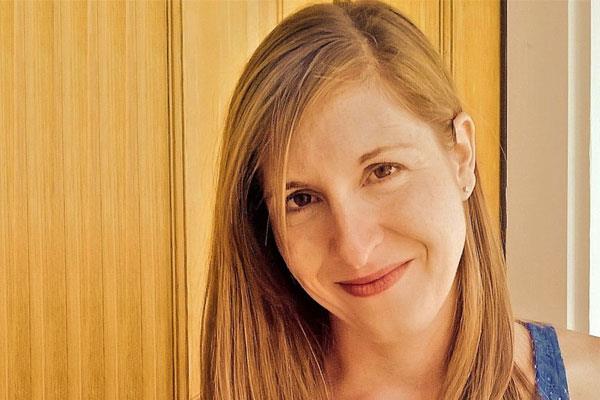 (Mesa, AZ.) - "If you want something done, ask a busy person to do it." Whether you credit Benjamin Franklin or Lucille Ball, that advice applies to the latest recipient of Royal Neighbors of America's New Horizons Leader Scholarship, Courtney Young from Parker, CO.
Courtney juggles a jam-packed schedule that includes attending college, working part-time, volunteering in the community, and her responsibilities of being a wife and the mother of two daughters, ages 8 and 6.
The New Horizons Leader Scholarship is valued at up to $20,000 ($5,000 per year) and is offered to high school graduates age 18 and older to help pay for college at an accredited college or university.
Courtney was selected as the most outstanding female from the pool of qualified New Horizons applicants due to her grade point average, community involvement, and her response to two essay questions on current events.
The judges described Courtney as a very deserving scholarship candidate, and praised her for her well-written essays and relevant life experiences. She is in her third year at Metropolitan State University in Denver where she is working on her undergraduate coursework in Speech, Language, and Hearing Sciences. Courtney plans to apply for the graduate program for Speech-Language Pathology at the University of Colorado in the fall of 2018 and eventually embark on a career as a Speech-Language Pathologist specializing in early intervention programs with young children (up to age 3) who have been identified with hearing loss and/or speech and language disorders.
"Receiving this scholarship has meant so much to us because it will pay for my tuition next year, and significantly reduce the cost of my postgraduate education in the years to come," said Courtney. "It has been such a relief and blessing to have this financial assistance come through at the time when we needed it the most. I would like to say thank you to the Royal Neighbors of America for their support in making my educational goals and career aspirations become reality."

The other 10 New Horizons Scholarship winners receive one-time grants of up to $5,000. The funds can also be used toward earning a degree at an accredited college or university - including an advanced degree such as a Masters or Ph.D.

Since its creation in 1961, the Royal Neighbors of America Scholarship Program has awarded approximately $5 million to its members to assist with the costs of continuing education. Visit www.royalneighbors.org/scholarships for more information.

About Royal Neighbors
Royal Neighbors of America, one of the nation's largest women-led life insurers, empowers women to meet the needs of their families with annuities and life insurance products such as whole life, term, simplified issue, and universal life. Royal Neighbors was founded in 1895 and is headquartered in Rock Island, IL, with a branch office in Mesa, AZ. For more information, visit www.royalneighbors.org or call (800) 627-4762.
Member benefits are provided at the discretion of Royal Neighbors of America and are not available in all states. They are not part of any insurance or annuity contract and are not guaranteed. Royal Neighbors is licensed in 43 states and the District of Columbia and not all products are available in all states.
Form #:EM2017-94; Rev. 5-2017