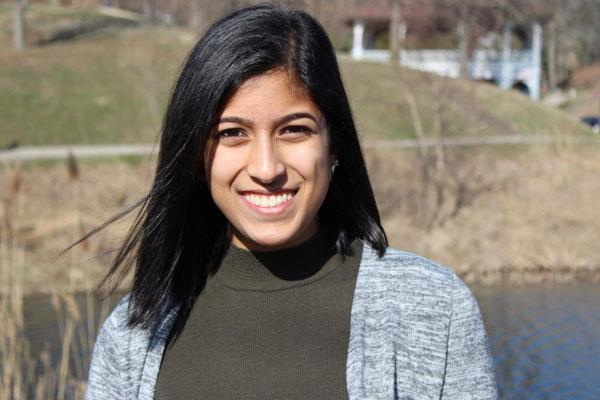 (Rock Island, IL) Pranjal Kadwe, a senior at Moline High School in Moline, IL, was awarded the Making A Difference Leader Scholarship, the top educational scholarship offered to graduating high school seniors by Royal Neighbors of America. She will receive a four-year renewable scholarship worth $20,000.
Pranjal was selected as the most outstanding female from the pool of qualified Making A Difference applicants due to her grade point average, community involvement, and her response to two essay questions. The judges praised her with one judge remarking that the Moline High student's answers reflected "an outstanding application reflecting an outstanding individual."
Pranjal will attend the University of Illinois at Chicago, UIC, in the fall and will pursue pre-medicine with a neuroscience major. She is enrolled in the Guaranteed Professional Program Admissions, GPPA, which provides her a guaranteed spot in the UIC Medical School. Her long-term goal is to become a physician.
"The path through undergraduate school and medical school is an especially lengthy and expensive one," said Pranjal. "I have so much gratitude for every little bit of financial help. I am so thankful for the generous scholarship that Royal Neighbors is awarding me. Not only is it a significant amount, it also comes from a respectable source."
The other 10 Making A Difference scholarship winners receive four-year, renewable grants worth $8,000 ($2,000 each year).
The scholarships are awarded annually to help graduating high school seniors earn a degree at an accredited college or university. Since its creation in 1961, the Royal Neighbors of America Scholarship Program has awarded approximately $5 million to its members to assist with the costs of continuing education. Visit www.royalneighbors.org/scholarships for more information.

About Royal Neighbors
Royal Neighbors of America, one of the nation's largest women-led life insurers, empowers women to meet the needs of their families with annuities and life insurance products such as whole life, term, simplified issue, and universal life. Royal Neighbors was founded in 1895 and is headquartered in Rock Island, IL, with a branch office in Mesa, AZ. For more information, visit www.royalneighbors.org or call (800) 627-4762.
Member benefits are provided at the discretion of Royal Neighbors of America and are not available in all states. They are not part of any insurance or annuity contract and are not guaranteed. Royal Neighbors is licensed in 43 states and the District of Columbia and not all products are available in all states.
Form #:EM2017-93; Rev. 5-2017