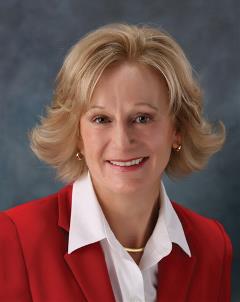 (Rock Island, IL) – One of the nation's largest women-led life insurers, Royal Neighbors of America experienced growth in revenue and membership during 2016. Reporting an increase in life sales, the 122-year old organization generated total revenue of approximately $155 million; grew its assets to $979 million; and has a surplus of $189 million, resulting in a surplus to assets ratio of 19 per cent and an industry-leading risk based capital ratio.
A.M. Best, an internationally respected insurance industry rating agency, continues to rate Royal Neighbors an A- (Excellent, 4th-highest out of 15, as of Dec. 31, 2016) with a stable outlook for its overall financial strength and ability to meet ongoing obligations to certificateholders. The agency recognizes Royal Neighbors' strong level of risk-adjusted capitalization, well-established fraternal presence, and large membership base.
The year 2016 was notable for Royal Neighbors in many other areas in addition to its successful life insurance and annuity operations. It launched JETerm, a new term life insurance product designed to help quicken the application process. The organization's website also was redesigned, winning the respected Progress® Sitefinity Website of the Year Award™ in the Insurance category. Progress Sitefinity is a content management system and digital marketing platform.
Royal Neighbors has a long-standing philosophy of "neighbor-helping-neighbor." In 2016, it delivered in excess of $11 million of "Social Good," a substantial increase over the $9 million reported in 2015. This includes 147,621 hours of community service; several philanthropic programs; and its member grant and discount programs. Employees of the organization alone volunteered 7,712 hours to support worthy causes in their communities.
In its first year, the newly launched Difference Maker Fund (DMF) Program supported 61 member-led grassroots projects contributing 5,835 volunteer hours. The DMF Program encourages members to bring their families and friends together to make a difference by hosting a project unique to their communities.
Nation of Neighbors℠, Royal Neighbors' signature program to empower women, once again awarded 10 women $10,000 each to help reach their goals and give back, bringing the total awarded through the program to over $1.7 million.
The Smithsonian's National Museum of American History accepted two historic quilts hand made by Royal Neighbors members in the early 1930s. One of the colorful quilts is currently on display in the Washington, DC museum. Two additional quilts were accepted by the International Quilt Study Center and Museum in Lincoln, NE.
"Life insurance plays an important role when planning your financial future," said Cynthia Tidwell, President/CEO. "We are proud that our successful operations allow us to help our members protect their families and their assets while offering them the opportunity to give back to their communities."

About Royal Neighbors
Royal Neighbors of America, one of the nation's largest women-led life insurers, empowers women to meet the needs of their families with annuities and life insurance products such as whole life, term, simplified issue, and universal life. Royal Neighbors was founded in 1895 and is headquartered in Rock Island, IL, with a branch office in Mesa, AZ. For more information, visit www.royalneighbors.org or call (800) 627-4762.
Form #:EM2017-70; Rev. 4-2017