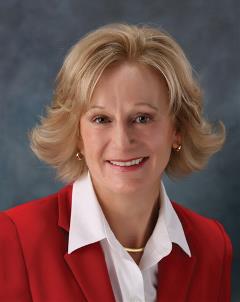 (Rock Island, IL) – In an era when the average age of a business is 15 years old1, Cynthia Tidwell is proud to serve as President/CEO of Royal Neighbors of America, a women-led life insurer celebrating its 122nd year in business.

Ms. Tidwell shares some of the secrets that have helped her organization stand the test of time.

Embrace innovation and change.
"Royal Neighbors was founded in 1895 by nine progressive women," she says. "Because it was a time of limited opportunities for women, THEY were considered the innovation." Today, technology is, of course, the area where many companies look for innovation. It is an enabler. But, it's important to look at all facets of the operation, from products and logistics to processes, business models, and customer needs. "I encourage leaders to be observant, challenge the status quo, and encourage feedback from employees throughout the entire company, not just a chosen few at the top. From diversity of thought comes new ideas. Embrace change because it is the only thing you can count on!"

Give back.
Giving back is imperative. It isn't just good business, it goes to the heart of a company. "Today more than ever, people want to do business with companies that do good," says Ms. Tidwell. "As a membership organization, our philosophy of neighbor-helping-neighbor has been part of our DNA since we were founded, so this is not new to us. We channel some of our earnings back to programs that benefit our members and their communities. We continue to thrive because our members appreciate and respect socially conscious and value-based companies."

Listen.
When you hear from your customers, listen! They may not always know what they want, but they can tell you their needs---or what is not working for them today. And meeting their needs is your most important bottom line. Don't forget your employees. They are in the trenches with customers so pay attention to their thoughts and ideas. "I hold what I call 'coffee connections' with our employees. We talk about what they like, what they don't like, and what they would change about what we are doing. And also we have town hall meetings to keep employees up to date on the organization's progress, both our business and philanthropy results."

Have a plan and align everyone around you.
"I spend much of my time on alignment…everyone rowing in the same direction with a common understanding of what we are trying to accomplish," says Ms. Tidwell. Most companies have long- and short-term strategic plans and goals, but a key is to recognize when those plans and goals need to be revised or when you need to pivot. Be proactive if you notice the tide is beginning to turn. Changes in the economy, a wave of new technology, and infrastructure challenges can necessitate a change in thinking. Track trends and stay on top of not only your industry, but others that may intersect with yours. Stay alert and responsive.

Place the right people in the right job doing the right things…right now!
If you have valuable employees who are struggling, it may be because they are in the wrong position. Take the time to learn about their strengths and determine if there is a better job that will utilize their skills to meet both the employees' and company's needs. "Teamwork and multi-dimensional employees are important today. At Royal Neighbors, we develop cross-functional teams so employees can appreciate others' work and understand how all the pieces of the organization come together," shared Ms. Tidwell.

Ms. Tidwell, (http://www.royalneighbors.org/how-we-are-different/in-the-news/2015/07/24/royal-neighbors'-cynthia-tidwell-shares-career-advice-in-business-insider) who was featured in Business Insider for her career advice along with 24 other "super-successful" people, also offers the following tips for business leaders and employees who want to achieve long-lasting success in their careers:
Stay true to your core values. Your integrity is everything.
Take care of the most important things. Everything else will fall into place.
Take risks.
Believe in people.
Give back both personally and professionally.

About Royal Neighbors
Royal Neighbors of America, one of the nation's largest women-led life insurers, empowers women to meet the needs of their families with annuities and life insurance products such as whole life, term, simplified issue, and universal life. Royal Neighbors was founded in 1895 and is headquartered in Rock Island, IL, with a branch office in Mesa, AZ. For more information, visit www.royalneighbors.org or call (800) 627-4762.

1Staying in Business Forever: How To Create A 100-Year Company, Forbes, David K. Williams, April 10, 2013, online article, https://www.forbes.com/sites/davidkwilliams/2013/04/10/staying-in-business-forever-how-to-create-a-100-year-company/#85adf132d83b PDF on file. If you cannot access this article on-line, you may call (309) 732-8260 to request a copy.
Form #:EM2017-49; Rev. 3-2017