Through Royal Neighbors Foundation Scholarships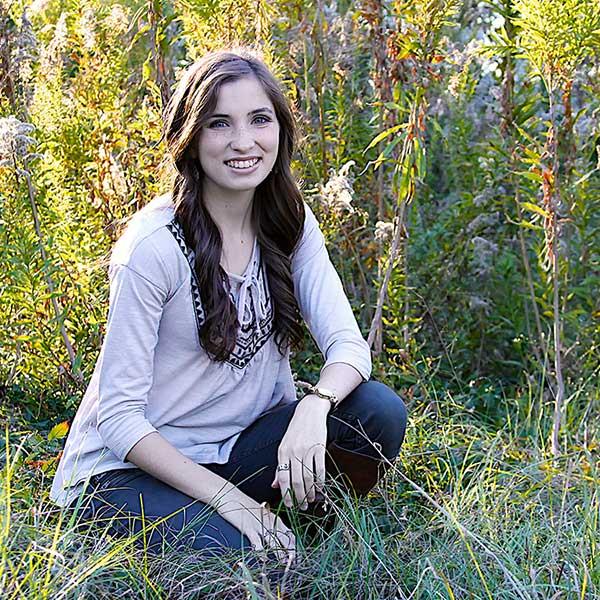 (Rock Island, IL) – One of the smartest ways to avoid student loan debt is to keep it from piling up in the first place. That task became a little easier for 24 students who were awarded scholarships through the Royal Neighbors Foundation.

Awarding scholarships is in line with the Foundation's focus to promote education, expand career options, and help women protect themselves financially. Having a scholarship not only helps pay for college; it can help reduce dependence on accumulating additional student loan debt.

According to an article in the Wall Street Journal an estimated seven out of 10 college students borrowed money to help pay for their tuition.1 The college graduates of 2016 students racked up an average of $37,172 in student loan debt.2 However, there is a silver lining to the record-breaking amount. These recent college graduates are more likely to find employment and earn a decent salary.3

The Royal Neighbors Foundation awards $2,000 and $500 scholarships. Recipients of $2,000 scholarships include: Jacob Martin, Ripon, CA; Syrah Starnes, Corvallis, OR; Stephanie Douglas, Ellensburg, WA; Michael Valdez, Monte Vista, CO; Natalie Bollinger, Aberdeen, SD; Tara Bentley, Lufkin, TX; Kyler Van Housen, Polk, NE; Brooke Rye, Albert Lea, MN; Gabrielle Baker, Blue Grass, IA; Aspen Small, Imperial, MO; Leah Klepzig, Pleasant Plains, IL; Skyler Feuerstein, New Holstein, WI; Jakob Stine, Lewistown, PA; and Mary Howard, Coral Springs, FL.

The $500 scholarship winners include: Harmony Stokke, Salida, CA; Kathrina Koenig, Cando, ND; Adam Bollinger, Aberdeen, SD; Kourtney Klette, Edwardsville, IL; Taylor Meily, State College, PA; Khara Burke, Monroe, MI; and Alayna Gallagher, Safety Harbor, FL.

The scholarships are awarded annually to help graduating high school seniors earn a degree at an accredited college or university. Only members of Royal Neighbors are eligible to apply. Beyond the scholarship program, membership benefits currently include free and discounted legal services and health and retail discounts.

About Royal Neighbors
Royal Neighbors of America, one of the nation's largest women-led insurers, empowers women to meet the needs of their families with annuities and life insurance products such as whole life, simplified issue, and universal life. Royal Neighbors was founded in 1895 and is headquartered in Rock Island, IL, with a branch office in Mesa, AZ. For more information, visit www.royalneighbors.org or call (800) 627-4762. Royal Neighbors is licensed in 43 states and the District of Columbia and not all products are available in all states.

About Royal Neighbors Foundation
The Royal Neighbors Foundation is the independent philanthropic foundation of Royal Neighbors of America, one of the nation's largest women-led life insurers. The Foundation is dedicated to Building Women's Futures Through Financial Education, and was established in 2002 as a 501(c)(3) public charity to provide financial education and support causes that empower women and their families. For more information about the Royal Neighbors Foundation, call (800) 537-1396, or visit www.royalneighborsfoundation.org.

1Josh Mitchell, Student Debt Is About to Set Another Record, But the Picture Isn't All Bad, Wall Street Journal, May 2, 2016, online article, http://blogs.wsj.com/economics/2016/05/02/student-debt-is-about-to-set-another-record-but-the-picture-isnt-all-bad/.
2Ibid.
3Ibid.
Form #:P00089; Rev. 9-2016