By Joe Ciaccio, Royal Neighbors appointed agent, Tampa, FL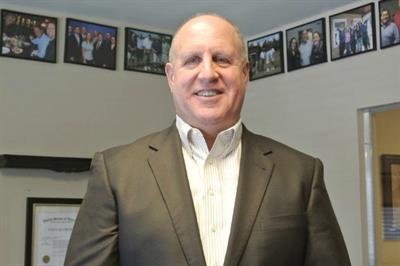 I was a 45-year-old father of two children when my dad passed away. At the time, I didn't realize how young he really was when cancer took him at the age of 69.
There is nothing like losing a parent that forces you to face your own mortality. My father had enough life insurance to leave for my brothers, my sister, and me. We didn't want to burden my mother with handling his funeral arrangements, so life insurance paid for his funeral expenses and also paid for a place for my mom to be buried beside him when her time came.
Money is the last thing we wanted to worry about.
For more than 20 years, I have been selling life insurance. It's a tough subject. No one wants to think or talk about her or his death. I know that. I also know that when someone you love passes, worries about money shouldn't be on the forefront of a family's mind.
Life insurance carries a lot of misperceptions: People worry about cost; they don't know how much they need; they don't think they qualify due to health problems. They think they are too young, that it's only for retirees. But, ironically, it's when families are raising kids that life insurance carries a tremendous value.
For life insurance to work, look at where you are in your life. Draw a picture of what would happen to your family members if that day comes, so that the mortgage, debts, loans, childcare, living expenses, and the funeral costs are covered.
Early in my career, I remember delivering a 25,000 dollar life insurance check to a man who had just lost his wife. He cried in grief and in gratitude, and his story stuck with me. It's one of the reasons I have stayed in the business, especially when I can help my clients confront their own personal fears.
It feels good to make sure people are covered for the things in life they care about most. It also feels good to represent Royal Neighbors of America, one of the largest and first women-led life insurers in the U.S. Women are particularly vulnerable if their spouse dies, especially if they have been in and out of the workforce caring for others.
Royal Neighbors has not only been protecting lives since 1895, but it has deep roots in the communities of its members, and as a non-profit fraternal, the organization offers scholarships and community programs that empower women, as well as offering member benefits. It's the kind of organization I feel proud to work with.
After working on the front lines of life insurance for most of my career, I know that while it can be a hard subject to face, it's an important conversation. You and your family are worth it.