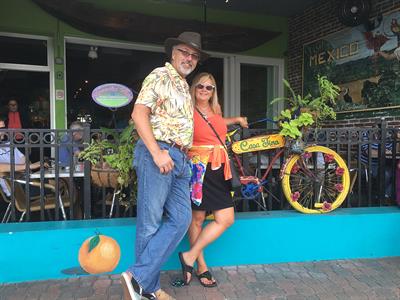 Fall is a bittersweet time for parents. The back-to-school routine has been a welcome one in the past, but when your last child leaves the nest, it's normal to feel both dread and excitement. We asked Royal Neighbors chapter leaders around the U.S. how they've coped when their kids have flown the coop. Read on, their wisdom is reassuring!

De-clutter therapy
"I did not know when I was raising my children that this time would come — but I woke up this morning and it is here! 'Empty Nest' is real," reflects Venessa Taylor, Chapter 20041, Rock Island, IL, who has raised her four daughters and now contemplates her own future. Venessa is not alone. Along with the unknown comes an opportunity for rediscovery and reinvention. "Every situation is different, but I plan to relax this first month and think about how I'm going to clear out all the things my daughters left behind!"
What to do with the bedrooms?
Whether it's time for a new coat of paint or a brand new craft room, parents say that tackling the plethora of memorabilia provides time to not only recognize the memories, but to put nostalgia into perspective. "Now that the kids are gone, I want to make our house one that represents me and my husband after 37 years of parenting. No tears of sorrow or laughter of joy — just total awe in silence of what we have instilled in our children to prepare them to move on to the next phase of their lives, so we can do the same," adds Venessa.
Those redecorated bedrooms will also come in handy when children come back to visit. "Our kids have been gone now many years, but we use our spare bedrooms as guest bedrooms and always welcome family and friends who live far away," suggests Terry Gaskill, Chapter 516, Prophetstown, IL.
Puppies and paradise
For Royal Neighbors members Kelly McLaughlin, Chapter 20178, Tampa Bay, FL, and Melanie Flickinger, Chapter 20068, Matherville, IL, the time was definitely right for new experiences. Says Kelly: "We couldn't take the Minnesota winters, especially after I broke three bones in my ankle, so we moved to Florida. We are loving every minute of paradise!" For Melanie, instead of a new state, she opted for something new to cuddle, "We just became empty nesters, so we just got new puppy!" Melanie also suggests volunteer coaching for those with extra time and a love of watching kids excel and grow.
Attitude of gratitude
No matter how you choose to cope, mothers understand that it's normal to feel loss. The key is finding a way to embrace the satisfaction of knowing you've raised independent children — and realize there are many new and exciting memories ahead. Gratitude is key advises Shelly Jacquet, Chapter 516, Prophetstown, IL, who reminds herself of friends who never had children. "I just focus on being thankful and for having and raising a child from my heart."
EMPTY NESTER SURVIVAL TIPS1
Identify all the roles in your life: wife, mother, sister, neighbor, friend, or volunteer.
Consider expanding these roles to invest in those relationships that may have taken the back burner during your busy years of parenting.
Embrace extracurriculars: You are never too old to explore new interests. With extra time, consider ways to expand your own personal horizons, hobbies, interests or even a school degree or small business that you've always thought about, but never pursued.
Put a few things on the calendar right away. While it's normal to feel loss, a lunch, club meeting, or coffee with a friend will ease the onset of loneliness.
1Wynch, G. (2013, Aug. 14). Overcome Empty Nest Syndrome, Pyschology Today. Retrieved from: https://www.psychologytoday.com/blog/the-squeaky-wheel/201308/how-overcome-empty-nest-syndrome. If you cannot access this article on-line, you may call (309) 732-8376 to request a copy.