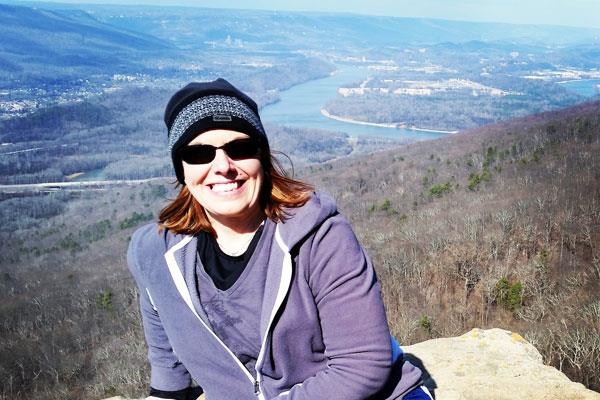 What does your ideal vacation look like? Is it a long weekend at a remote cabin where the air is filled with the scent of trees and the sweet song of nightingales? Does a 10-day stay in a tropical paradise surrounded by soft golden sand and warm ocean breezes describe your ideal retreat?
Nearly 50 Royal Neighbors chapter members throughout the U.S. enthusiastically responded to the question: What's best - short or long vacations?
The answers were mixed, but share a common theme. Vacations are a great way to recharge a work-weary soul from the demands of a busy life. More members choose to renew their spirits with a series of short retreats rather than a long holiday.
"I prefer short vacations," says Brooke Hendrickx. "It's a quick getaway that's usually relatively inexpensive and requires little advance planning."
Similar thoughts were echoed by Brenda Dunn and Angela Conway,
"I like short (four-day) vacations because our schedule is very busy and there isn't time for anything longer," shared Cheryl Strandberg.
This reason was mirrored by other members, including Caroline Hicks, Joanne Nelson, and Susan Gibson.
"I prefer short vacations," Lynda Sargent responded. "I find that after about a week I am ready to come home. There's truly 'no place like home' for me!"
Family obligations, work responsibilities, and even reluctance to leave the comfort of one's own bed were cited as reasons to keep vacation days limited to less than a week.
Vernell Compton was one of many members who prefers a more extended getaway.
"I prefer long vacations," replied Vernell. "It gives me an opportunity to learn more about my destination, the people living in the area, the customs, as well as learning to appreciate the beauty of certain places."
The long-vacation choice was shared by Adrienne Sloan, Pauline Flowers, Tonya Meise, Kelli Maere, Tim McTaggart, Sandee Downey, Theresa Marquez, Lori Vandevoorde, and several others.
Many Royal Neighbors members prefer a week-long holiday, which falls somewhere in between a long and short retreat. Others qualified their answers depending on the circumstances, such as the destination and traveling companions.
"A long vacation with the wrong people/person is TOO LONG. A short vacation with the wrong people/person is TOO LONG. Any vacation with the people you love is PERFECT. The solution is to surround yourself with people you love who bring out the best in you. When that happens, you are relaxed and blessed," answered Julie Bender.
Kelly McLaughlin remarked that a combination of long and short holidays work best for her. Other members such as Theresa Marquez, Paula Heidbrink, and Sandy Bechtold opted for a week-long getaway.
The bottom line is there is no right or wrong response regarding the length of an ideal getaway. The answer will vary according to the needs of the vacation-bound individual or family.
However, when it comes to saving money, members share a common destination – the Royal Neighbors member benefits* web page. By logging into Benefits of Membership members will discover ways to receive discounts for admission at amusement parks, hotel stays, car rentals, online shopping prior to the trip, and much more. And who knows, by taking advantage of your cost-savings you might be able to stash a little cash and put it toward your next getaway.
*Member benefits are provided at the discretion of Royal Neighbors of America and are not available in all states. They are not part of any insurance or annuity contract and are not guaranteed.