Common money tips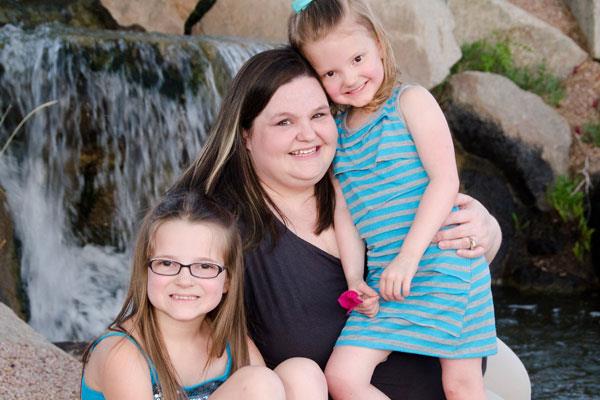 Kim Jordan is part of a conventional family. She and her husband* drive a white minivan. Their home in Gilbert, AZ, is filled with the singing, dancing, and music of their daughters Sophie, 13, and Katie, 10.
However, when it comes to teaching their girls about money, the Jordans take an unconventional approach. Their ideas are worth sharing. Their system includes:
Engaging in a question-and-answer process before making impulse purchases.
Planning for the future (saving money for family vacations).
Working as a team for the common good. For example, some family chores are uncompensated expectations such as kitchen clean-up or feeding the dogs. However, money-earning side jobs are available such as pulling weeds or cleaning baseboards.
Budgeting. The Jordans provide their daughters an overview of the true cost of items such as water and utilities. Kim said as the girls get older, they will have their own mock budget that will include these normal living expenses.
Teaching entrepreneurship. Sophie and Katie have already acquired some marketable skills such as selling homemade crafts or teaching piano lessons. This money-earning ability provides the girls more flexibility and earning potential than the usual options for children their age.
A common theme in Sophie's and Katie's education involves the merits of delayed gratification.
"Everything is a tradeoff. If you spend money on a toy today, you lose the opportunity to spend that money on something else later." said Kim. "We allow the girls to make impulse purchases at times, but we walk them through a thought process first. How important is it to get this item? Will I lose an opportunity to purchase something else that I want more if I buy this now? The girls have learned this process and often go through it without our leading. They have said 'no' to themselves."
The idea of delaying immediate rewards for a bigger payoff down the road is not only a method that pays off for the Jordan family. Financial experts, scientists, and psychologists have studied the topic for decades. Delayed gratification happens naturally when children must earn money to purchase a toy or video game. It also demonstrates the realistic connection between work, income, and spending.
Earning extra cash may be important, but Kim doesn't believe earning it needs to be a grind. The Jordan girls creatively expanded their earning power by turning their passions into money-making ventures.
Sophie has a crochet business. She designs and creates novelty items such as hats and clothing for dolls and stuffed animals. During the holidays, she creates seasonal items such as spiders for Halloween and personalized holiday stockings for Christmas.
Katie bakes dog treats. She started the business because she heard about dogs getting sick from unhealthy treats. She chose to create a healthier alternative. Katie's dog cookies are made from organic ingredients and are easily (and happily) enjoyed by dogs with even the most sensitive stomachs.
Some may think that exposing kids to financial realities is a tough pill to swallow. But by incorporating money lessons into a child's everyday activities you can provide them valuable knowledge they can use the rest of their lives. And with a little ingenuity you can take a unique approach that makes it a fun learning process for the entire family.

*Michael Jordan is a competitive analyst for Royal Neighbors.