Nurturing a nature lover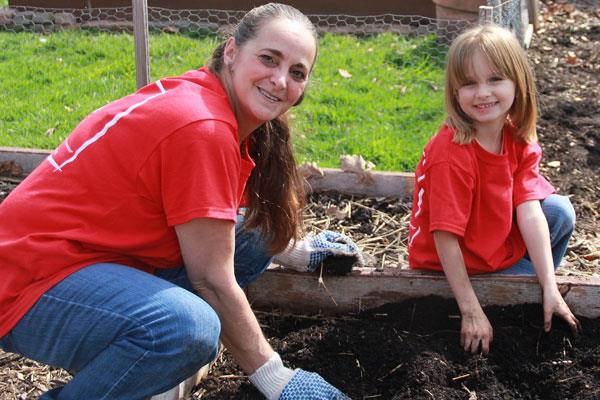 Children have a tough task in front of them – inheriting a planet facing climate change, increasing pollution, and diminishing natural resources. However, parents, teachers, and other adult role models can make a positive difference (and investment) in the future by helping to foster environmentally-conscious children.
It's easier than you may think.
Most children are naturally curious about life around them and the role they play in it. A walk in the park can be a classroom. Identifying trees, flowers, butterflies, insects, and other life forms can be fun and educational. Other free and low-cost options include: checking out books about the environment from the library; going on an outing to your local nature museum; or going on a Junior Ranger hike at one of our country's national parks.
Dinnertime discussions are also a great forum for interesting, environmentally-friendly topics. Like other life lessons, the complexity of these discussions are age-dependent. An 8-year-old may want to know why the leaves are green, whereas a teenager might want to discuss the pros and cons of electric, hybrid, and gas-driven vehicles.
However, simply learning about the environment is only part of the answer. Children crave actionable results. Here are a few ways you can show them how they can make a difference.
Use both sides of a sheet of paper for drawing or writing.
Recycle and reuse paper, plastics, and other materials.
Turn off lights in a room when it's not in use.
Don't leave water running while brushing your teeth.
Hang clothes out to dry rather than using a dryer (weather permitting).
Replace plastic bags with reusable plastic containers in lunch boxes.
Plant and tend a garden.
Have a designated day to walk to a destination rather than taking the car.
Keep disposable gloves in the car and by the front door to pick up trash from parking lots or while walking in the neighborhood.
Put a basket at kid-level for recyclables and have them take it out to the big recycling bin once a day – this gets them actively involved but keeps items from piling up. Plus kids love carrying baskets.
Cut up clothes with holes in them and sew together with Stitch Witchery to make a simple purse or reusable grocery bags (for lighter items only!).
Save empty toilet paper and paper towel rolls. Pack the inside with lint from dryer. Use these whenever you start a fire in your firepit. This teaches kids to reuse items that would otherwise be trash.Have a contest between your trash and recycling bin to see which one is fuller when taking out to the curb. Give a treat when recycling wins.
How do you raise an environmentally-conscious child? These examples are only a drop-in-the-ocean of ways to help. As children get older, encourage them to come up with their own solutions. Who knows, your child may become the next visionary like Elon Musk, CEO of Tesla Motors, co-founder and chairman of SolarCity and founder CEO and CTO of SpaceX.