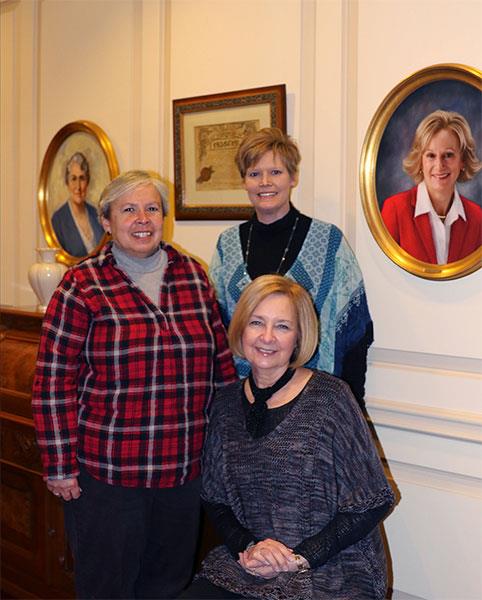 The buzzer reverberated throughout the four-story building. Women took their seats behind desks arranged in wide open spaces – no cubicles in sight. Soon the rhythmic tapping of typewriters, the muffled crunch of the keypunch, and the whoosh of the card sorter signaled the start of a new work day at Royal Neighbors of America in Rock Island, IL.

It was August 5, 1968, and Candy Reid, a newly-hired clerk, reported for her first day of work. Dressed in a suit, hose, and heels, the 17-year-old took her seat at a desk on the second floor. She glanced at her coworkers. Most of the women were considerably older than she was. She briefly wondered what she would have in common with her teammates, but quickly found her colleagues were kind and helpful.

Now, more than four decades and several promotions later, Candy, who now works in Accounting as a Premium Accounting Supervisor, appreciates the many opportunities she has experienced with Royal Neighbors – both personally and professionally.

"I like participating in special projects that are outside my normal job duties," said Candy. "I'm continually learning something new which is a large part of why I've stayed."

Candy is one of many long-term employees at Royal Neighbors. While much has been written about a "workforce of nomads," Royal Neighbors boasts numerous employees with 20, 30, and 40+ years of dedicated service.

Contrary to popular belief, it is not pay and perks that matter most to the American workforce. Employees are more motivated by other factors such as a belief that what they do has meaning, challenging assignments, working with great people, and opportunities for career growth.1

The stories of four Royal Neighbors long-term employees help prove that point, but they also share another reason – Royal Neighbors' mission.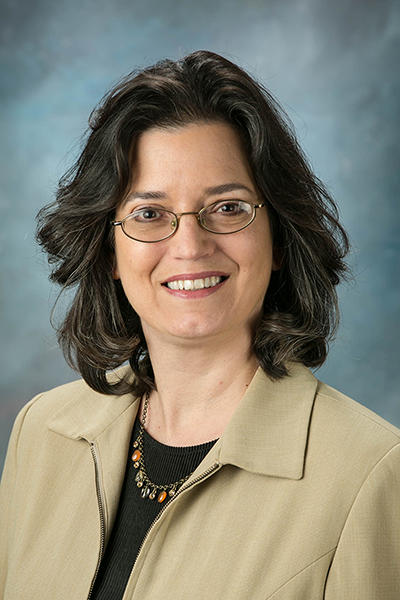 "I believe in what Royal Neighbors stands for regarding financial security and volunteer opportunities for women," said Marcy Mitchell who has been with Royal Neighbors since December of 1983. "During my time here I have always believed that we have a greater purpose than other businesses and organizations have. We, as women, are great at seizing opportunity and making it work not just for us, but for our families and communities. Our founders recognized this more than a century ago, and it is still valid today.

"Another one of the benefits of working for Royal Neighbors is that, in certain roles and circumstances, employees are able to work from home," she said. "In my case, this has been very helpful."

Deanne Leingang, who has racked up 42 years of service with Royal Neighbors, also credits the organization's mission, and the opportunity to volunteer with fellow employees, as major reasons for her loyalty. She also enjoys working with great people and the family atmosphere she shares with her coworkers.

"At Royal Neighbors we know everyone, their kids, and now grandkids," said Deanne. "When my son was small we would attend chapter meetings, go to wiener roasts and other family activities." Deanne fondly remembers Royal Neighbors holiday parties, picnics, and singalongs with her coworkers and their kids.

Carol Beeding, who has been with Royal Neighbors for more than two decades, describes her co-workers as "like family." She also enjoys the opportunity to include her husband and son in Royal Neighbors philanthropic activities. In addition to volunteering at the office, Carol is the President of Chapter 20110 in Aledo, IL.

Carol's role as an HR executive assistant gives her a different perspective about employee longevity. In addition to Royal Neighbors' mission and social good, she also appreciates the practical perks that come with her employment such as the means to provide her family with a good and steady income, exceptional benefits, and the satisfaction of growing in her career.

"I've enjoyed the opportunity to have a variety of responsibilities and wear many hats throughout my 23 years with the organization," said Carol. "My family and I have benefitted from Royal Neighbors in many ways."

Another testament to Royal Neighbors' staying power is its Home Office. Royal Neighbors' historic limestone-faced Art Deco Home Office still stands proudly at 230 16th St. in Rock Island, IL, where it has been since it was built in 1928.

Within the building's walls, however, things have changed. Employees with full-on perms and neon paisley-print bell bottoms are a memory. Clunky platform shoes from the 1980s have been replaced by strappy flats and ankle boots. Technology has also evolved. Today, Royal Neighbors employees chat via video phones, and meetings with colleagues in the Mesa, AZ, office are viewed through high-tech video conferencing equipment.

However, some things remain the same.

The women-led life insurer remains dedicated to protecting women financially and empowering them to improve their lives, families, and communities. Employees and members continue to give back to their local communities, and take pride in working for an organization that has supported women and their families for more than a century. Royal Neighbors celebrates its 122nd anniversary on March 21.

This year, Candy will celebrate her 49th anniversary with Royal Neighbors. "Many things have changed, but one important thing has not," she says with a smile.

"After all of these years, I still enjoy coming to work every day."

1Perks are great – but they won't make employees stay, Fortune, Jessica Rohman, March 14, 2016, online article

http://fortune.com/2016/03/14/3-reasons-to-stay-at-your-job/ PDF on file. If you cannot access this article on-line, you may call (309) 732-8260 to request a copy.