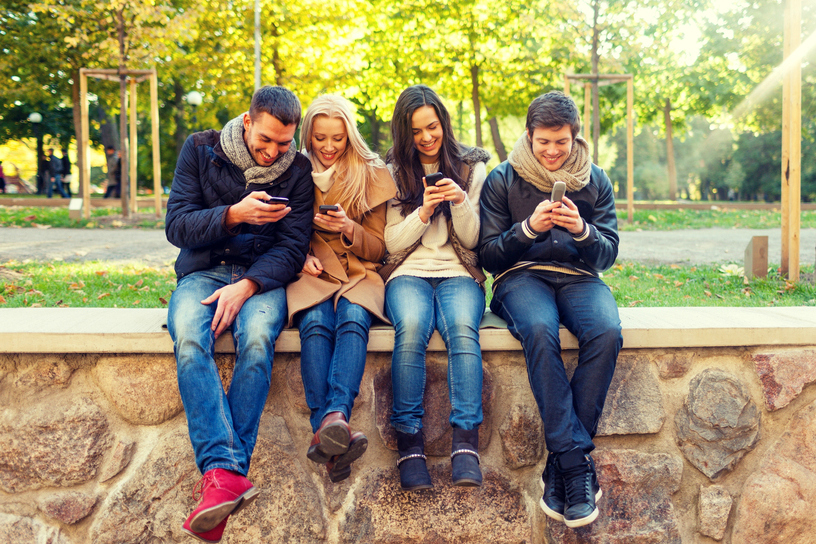 Yes, there was life before cell phones, iPads, laptops, and video games. Today it's difficult to remember how we got along without our mobile devices. How did we communicate? How did we do our jobs? For those who are young enough to have never had to "do without," they have the same question, "How did you live your life without technology?".

February, the traditional month of love, is the perfect time to think about living our lives without the constant connection to technology and spending more quality time with the ones who are important to us. We're all busy 24/7 so it helps to have our cell phones handy when we're running errands, shopping for groceries, volunteering, etc. Finding coupons on our phones or iPads helps us save money. The kids may need to call when their plans have changed.

However, there are times and places where the distractions of our devices can put a damper on our relationships with family and friends. Keep these tips in mind now but and all year long, too:
Be present. There's a reason people want to get together with you---they want to talk, laugh, catch up, share a meal, and make memories…with you, not your cell phone. Refrain from using technological devices at the dinner table. That's family time.
When using a cell phone in a public place, keep your voice as low as possible. Strangers don't want to hear about your day, especially if it was a bad one.
Keep your phone in your pocket when transacting business at the bank, the grocery store, at the mall, etc. Holding up the line will not win you any friends.
When you and your family go out for a movie night, keep the phone in the car. Or, keep the ringer on silent and be sure the screen doesn't light up.
Avoid putting your phone on speaker, even at the office, unless you are in a space where the sound won't carry.
When taking pictures with your phone or iPad, be mindful of others by asking their permission first.
And, if those pictures turn out great and you want to share, ask permission before posting them on Facebook, Twitter, Snapchat, etc.
Texting is a great way to keep from distracting others, but avoid letting your fingers do the talking when you're with a friend or in a group. It's a way of saying you're not interested in being with them. If it's an emergency, explain and apologize.
NEVER text and drive. Your loved ones want to share many more Valentine's Days to come.
Do you have other tips about mobile devices? If so, send them to rita.toalson@royalneighbors.org and we'll share them on Facebook…with your permission, of course.

Cell Phone Tip
When you're out to dinner with friends and family, have everyone put their phones in the center of the table. The first person to reach for her/his phone to make a call, answer a call, or check for messages, pays the check!