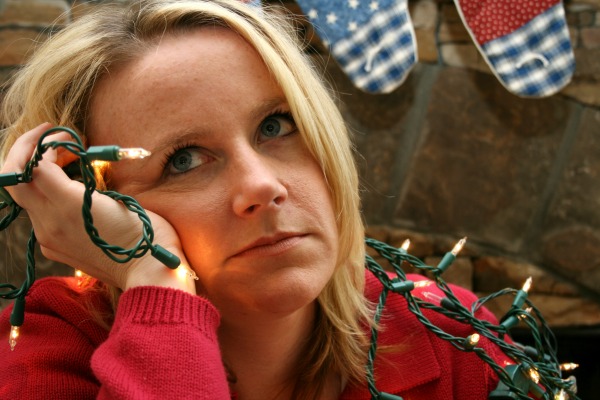 No matter how much we prepare financially for the upcoming holidays, we're always looking for new ways to save. Here are a few tips to help you lighten your holiday budget.
Buy Forever stamps (for 1-oz., 1st-class envelopes) for your holiday cards. If you have any left at the end of your mailing, you can still use them even when the price of stamps goes up. These stamps are also a great gift idea for those grandparents who stump you for gift ideas every year.
Put your outside holiday lights on a timer. Because you can set them to go on and off as you choose, you won't waste electricity if you aren't home to turn them off at the appropriate time.
Most of us have holiday decorations that are family treasures. But, we also have decorations we've overused or just don't want anymore. They are still beautiful, and could brighten up someone else's home. Invite your friends over for an afternoon and exchange decorations. Everyone goes home with something new without cutting into the holiday budget.
Scour the Internet and newspapers for coupons on items you'll need for your holiday dinners. Stock up on canned goods each time you see them on sale. Buy a frozen turkey. Fresh turkeys can cost more than frozen. Just remember it takes a few days to thaw those birds!
Rather than spending money on the latest holiday movie at the local theater, get the family together for an in-home movie night. "It's a Wonderful Life," Elf," and "Miracle on 34th Street" are annual favorites. You'll save on the price of tickets, popcorn, and candy…and you won't have to stand in long lines!
Send postcards rather than expensive boxed holiday cards. They are less expensive to buy and less expensive to mail.
Be creative with the name tags you put on your gifts. Go through the holiday cards you received last year and recycle them by cutting the festive front part of the cards down to a size that fits on your packages.
Create coupons to give as gifts. Be artistic as you design coupons for babysitting, shoveling snow, writing resumes, preparing taxes, etc. Or, make a donation to the Royal Neighbors Foundation (link to Foundation donate page) or your favorite charity in the name of a family member or friend.
Wrap gifts with the comic section of the newspaper to save on expensive paper. For the businessperson in your life, use the business section, or the sports section for your sports fan.
If you must use a credit card for holiday purchases, be sure to use the one that gives you some type of rewards in return—air miles, hotel stays, money back, etc.