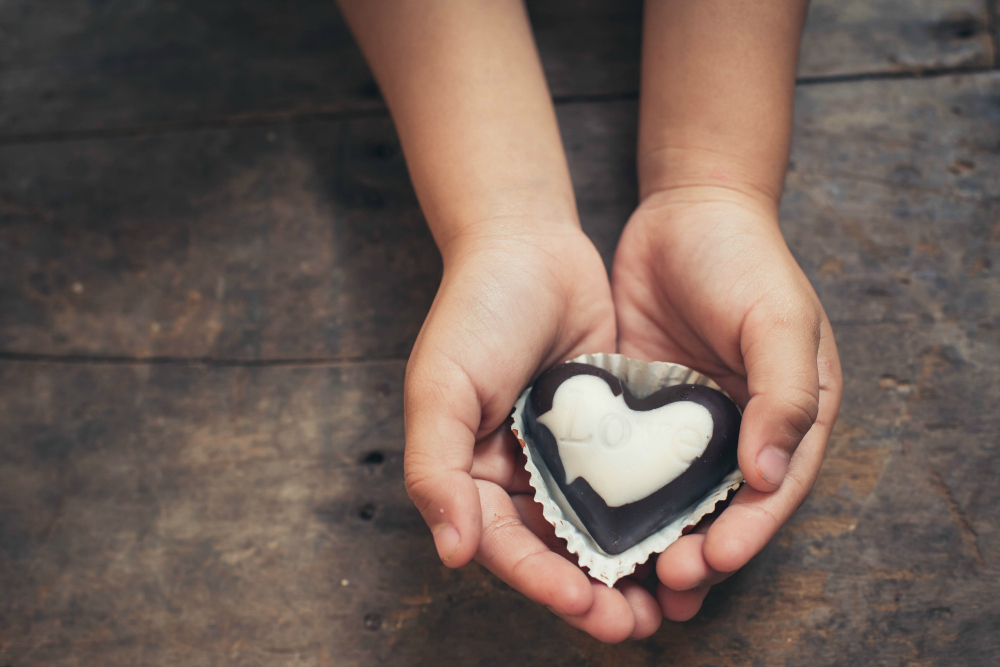 Few things are as yummy as chocolate. The delicious taste. The cute heart-shaped box. It would seem a box of chocolates is a perfect Valentine's Day present.

Or is it?

While it may seem unconventional, giving the gift of life insurance for Valentine's Day is a good alternative to candy when you consider the following:
Cost of raising a child
Cost of college education
Value of a non-wage-earning spouse or caregiver
Cost of raising a child
Parents want to protect their little ones at all costs. However, few moms and dads know the actual price. If they did new parents might have sticker shock to learn the average expense of raising a child from birth to age 18 is $233,610.1 And that amount does not include the cost of college tuition. Having life insurance on the lives of both parents can help provide a financial cushion to help pay for the costs of raising a child in the event one or both parents die before the child becomes an adult.

Cost of paying for a college education
For many parents, their wallets don't seal shut on a child's 18th birthday. There's college to consider. And the importance of a college education is more important than ever. High school graduates typically earn only 62 percent of their college-educated peers.2 Over a lifetime that wage gap adds up. While a college education is valuable, it isn't cheap. The price tag for attending four years at a public college is over $28,000 and a private college is $59,000 and rising.3 Having enough life insurance to help cover the cost of tuition is one way to make sure a child's plans for college will not be stopped or postponed in the event a parent dies unexpectedly.

Covering the caregiver
When there is one breadwinner in the family it might be easy to forget about the value of a spouse who is not employed outside the home. While a stay-at-home parent or caregiver may not provide a paycheck, her/his contributions are worth more than one may think. The cost to replace the vital functions she/he provides, such as money manager, cook, chauffeur, and psychologist, is estimated to be worth $113,586 a year.4
It's not on the list, but probably one of the most important gifts you can offer someone who depends on you financially is to show how much you care. Life insurance is a way to help provide for those you care about - even after you are gone.

Valentine's Day means many things to different couples. A candlelit dinner, a night of dancing, and of course a box of delicious chocolates. But it isn't the only option out there for Valentine's Day. Purchasing life insurance for your loved ones is a gift that goes beyond a lifetime. It may seem like an unconventional choice, but it's one that shows that you are concerned about them. And, unlike chocolate, no one needs to worry about the calories.
1CNN Money, It costs $233,610 to raise a child, Kathryn Vasel, Jan. 9, 2017, online article, http://money.cnn.com/2017/01/09/pf/cost-of-raising-a-child-2015/. If you cannot access this article on-line, you may call (309) 732-8376 to request a copy.
2Boston Globe, New study shows the value of a college education, Hope Yen, Feb. 11, 2014, online article, https://www.bostonglobe.com/news/nation/2014/02/11/new-study-shows-value-college-education/3IWWEOXwQEAcMFSy09msOK/story.html. If you cannot access this article on-line, you may call (309) 732-8376 to request a copy.
3Forbes, College costs could total as much as $334,000 in four years, Troy Onink, Jan. 31, 2015, online article, http://www.forbes.com/sites/troyonink/2015/01/31/college-could-cost-as-much-as-334000-total-in-four-years/#3f45ea57679f. If you cannot access this article on-line, you may call (309) 732-8376 to request a copy.
4Business Insider, Here's how much it would cost to replace your mom, Mandi Woodruff, May 8, 2013, online article, http://www.businessinsider.com/value-of-stay-at-home-moms-2013-5. If you cannot access this article on-line, you may call (309) 732-8376 to request a copy.