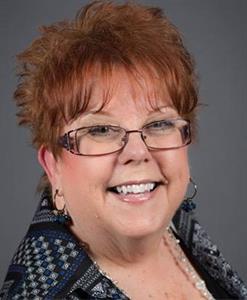 In this featured spotlight Royal Neighbors follows up with past Nation of Neighbors' grant recipient, Sarah Ellery.

RN: You seem very passionate about the work you have done with your Nation of Neighbors grant. What sparked your interest in your program and why did you decide to pursue it?
SE: I was diagnosed with breast cancer in 2009. I was fortunate to have had a lumpectomy followed by a week of radiation. But everything was scary to me. When my husband, Brian, was taking me to my radiation treatments, I mentioned a couple of times that "they" needed to have a "bag of hope" for women going through this. Brian told me Royal Neighbors has chapters that can be dedicated to helping a cause and it would be a great way for me to live out my passion…to help other women going through their breast cancer journey. About a year and a half post treatment, Brian nominated me for a Nation of Neighbors award. That was thrilling for me to be able to have the means to start my dream of helping other women.


RN: What has been your proudest moment in connection to your Nation of Neighbors grant?
SE: When I was able to deliver my first Hope Bag. I took time to determine what would go into the bags. I thought of what I would have wanted when I was going through my journey. I wasn't really sure what I was going to say to the recipient. When she opened the door of her house, she had a big smile and was happy to invite me in. I encouraged her to talk about what she was going through. Then I gave her the bag. I went through each item and shared what it meant. She was so thankful and grateful that someone would actually take the time to visit her who understood what she was going through and really cared about her. After a loving hug, I left. I almost cried when I left her home.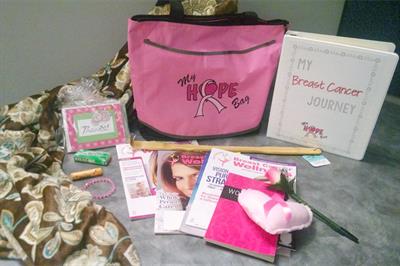 RN: What was your biggest obstacle?
SE: My biggest obstacle is TIME. I would love to be able to manage My Hope Bag full time. There is such a need. Having a full time job is a necessity, I know, but given the opportunity to be free from a full time job, I would be able to visit more women, hospitals, women's centers, doctor's offices and support groups. I would also be able to travel to different parts of the state and encourage others to participate in My Hope Bag. We currently have a Hope Sister program which involves survivors being trained to deliver bags to recipients. The more survivors we can train to be a part of My Hope Bag, the more breast cancer women we are able to reach.

RN: What is your vision for 2016?
SE: To reach more women and walk with them through their breast cancer journey. It is comforting for them to have someone with them who has been through this journey already. Currently we have 12-15 active volunteers. To double that would mean more ability to reach more women. Having our brochure in every doctor's office in the Phoenix Valley would add to that. The ultimate would be to have administrative funding so we can employ at least two or three full time employees to devote more time to reaching out to newly diagnosed breast cancer women. Then to be able to expand nationwide through a mentoring program to enable others who have a heart for women to duplicate our My Hope Bag organization.