Social Good
Be a Community Leader
Chapter leaders are the sheroes and heroes of Royal Neighbors. They have the power to empower. They play a pivotal role in successfully planning, organizing, and completing chapter projects such as fund-raising for worthy causes that empower women and girls, mentoring girls to make quilts for cancer patients, and collecting food and clothing to help the hungry and homeless.
Leadership roles include: president, secretary/treasurer, event planner, and social media coordinator. The team works together to qualify for funding for a variety of projects the chapter chooses to support. Both seasoned volunteers and inexperienced helpers gain valuable training in community service by taking on leadership roles as Royal Neighbors chapter leaders.
Information at Your Fingertips 24-7
Everything you, as a chapter leader, need to know to qualify for funding is readily available online, 24 hours a day, through the use of Royal Neighbors' electronic forms. These convenient, easy-to-use forms result in quicker turnaround for funding, and reduces our carbon footprint by decreasing the need for paper forms.
Report Your Successes
Quarterly activity reports are used to share your successes and stories with Royal Neighbors. You can also record your members' volunteer hours which helps your chapter qualify for additional funding for community projects.
Chapter Leader Form
Description
Chapter Leadership
Planning Guide
Designed especially for chapter leaders, the guide provides information about programs, policies, contests, funding, and reporting…everything to help leaders and their chapters be successful.
Financial Statement
At the end of each year, the chapter secretary/treasurer must prepare a financial statement for an auditing committee to ensure cash account books are balanced and correct. This user-friendly form offers step-by-step instructions for easy completion.
Adult Chapter Roster
All adult chapters must have three officers to qualify as an active chapter. This form is an easy way to keep track of the officers and their contact information.
Youth Chapter Roster
To qualify as an active youth chapter, all youth chapters must have a youth director and an assistance youth director. This form is designed to maintain the contact information for these officers.
Quarterly Chapter Report
This is where chapter leaders will report their chapter meetings, events, projects, and activities for each quarter of the year. Leaders can also report their members' individual volunteer hours here. Please read the Online Reporting Manual for details on how to report chapter and individual member volunteer hours on the online reporting tool.
Online Reporting Manual
Have questions about how to report your volunteer hours each quarter? Your Online Reporting Manual will take you step-by-step through the process so you can accurately report your chapter activities and your members' individual volunteer hours.
Record of Chapter Funds
Maintaining a record of the funds spent each quarter is an important part of an officer's position.
Matching Funds Request
When planning a fund-raiser using the Matching Funds Program, this form must be completed to receive approval for the event.
Matching Funds Report
Following a fund-raiser using the Matching Funds Program, this report must be completed in order to receive the matching funds from the Home Office.
Attendance Record
When hosting a chapter event, print out this form and ask your guests to sign in. This will enable you to reach out to them to participate in additional activities.
Photography Guidelines
and Submission
We enjoy seeing pictures of chapter events and sharing them with others. This form offers guidelines for taking great pictures as well as providing the opportunity to easily submit photos online.
Photographic and Personal Statement Release
This form ensures that chapter leaders and participants in Royal Neighbors events approve of their picture(s) being used in a variety of appropriate mediums.
Release and Waiver
of Liability
This waiver is to be signed by all the special Royal Neighbors volunteers who give of their time and talents to make a difference in their community through Royal Neighbors activities.
Project Library
Proposal Form
When chapters host a particularly successful event, this is a great way to share the fun with others. Complete the form and the event could easily make its way to our online Project Library for other chapters to reference.
Training Webinars Library
The Webinar Library is a great resource. You can increase your chapter's effectiveness by learning about topics such as how to run a chapter, community leadership skills, and tips to make sure your members are getting the most out of their Royal Neighbors membership.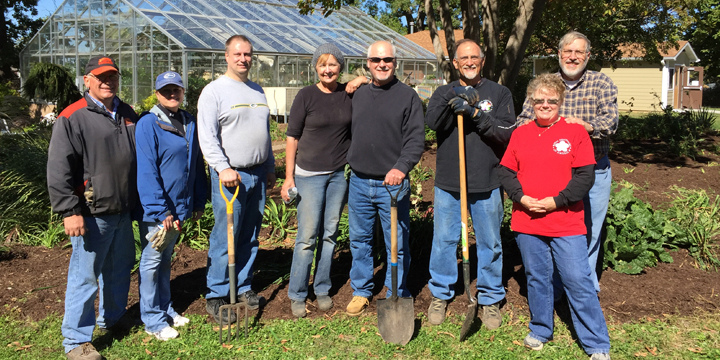 Save Money With Your Member Benefits

Don't forget – As members of Royal Neighbors, you have access to exclusive money-saving benefits that currently include discounts on prescriptions, dental services, eyeglasses and more. They are simple to use and some members report saving hundreds of dollars! Get registered on our Member Benefits website to see all of the benefits available to you.
Exception occured while executing the controller. Check error logs for details.