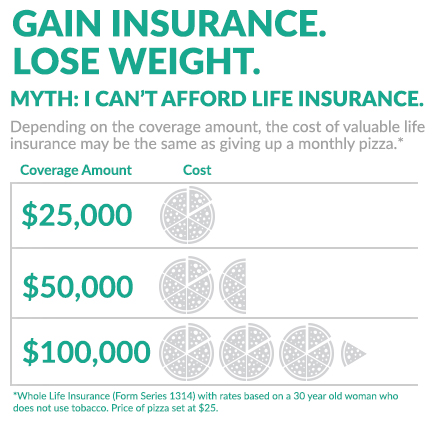 Enjoy Simple, Permanent Financial Protection
Whole Life insurance offers lifetime coverage with fixed premiums and the ability to accumulate cash value. This cash value builds at a guaranteed rate and can be used as a loan for future needs.*
Whole Life insurance from Royal Neighbors may be a good coverage option for you if:
You want coverage for your entire life.
You would like $25,000 or more in coverage.
You are interested in accumulating cash value that grows at a guaranteed rate.
Essential Whole Life Form Series 1314
Certificates and riders are not available in all states. Contractual provisions and limitations may vary by state. Subject to reinsurance and underwriting requirements.
*Loans taken against a certificate can have adverse effects if not managed properly. An outstanding loan could potentially terminate the certificate if the principal, plus accrued interest equals or exceeds the cash value of the certificate. Outstanding loan balances will be charged interest at the rate stated in the certificate. Accrued interest on the loan is payable at the end of each certificate year. Certificate loans, including any accrued interest, must be repaid in cash or from the certificate values upon termination of the certificate or the death of the insured. Repayment of loans from certificate values (other than death proceeds) can potentially trigger a tax liability. Certificate owners should consult with their tax advisor about the potential impact of any loan.
Together we can make a difference. And because strong women build strong communities, you'll find Royal Neighbors members throughout America's cities and hometowns changing the world. This is not a new concept for us. Volunteering and the importance of neighbor-helping-neighbor have been Royal Neighbors' vision since 1895. It's part of our DNA.