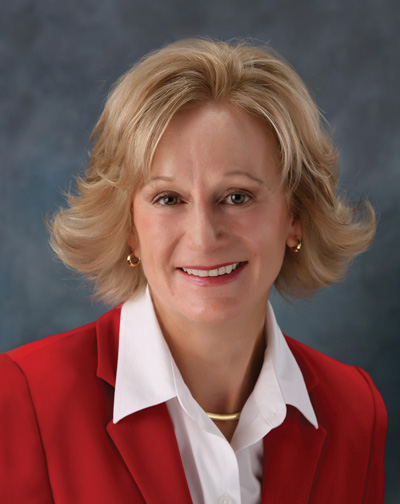 (Rock Island, IL) – Cynthia Tidwell, President/CEO of Royal Neighbors of America, was featured in Business Insider, along with 24 other "super-successful people," as she offered her best career advice. Other well-known individuals included in the article were Warren Buffett, Richard Branson, J. K. Rowling, Bill Gates, Arianna Huffington, Marissa Mayer, Deepak Chopra, Suze Orman, and the late Steve Jobs and Maya Angelou. You can read the story in its entirety here.
Business Insider is one of the fastest-growing business and tech news websites. It provides and analyzes business news and acts as an aggregator of top news stories.
Ms. Tidwell has been at the helm of Royal Neighbors, one of the nation's largest women-led life insurers, for nearly 10 years. Under her leadership, a successful turnaround has been completed and the organization is now in a rapid growth mode. Assets have reached more than $904 million and revenues are at an all-time high of $135 million. She was presented the prestigious Stevie Award as Turnaround Executive of the Year in the American Business Awards in recognition of her successful turnaround efforts.
Because of her visionary leadership both at Royal Neighbors and within the financial services industry, she participated in a panel discussion with Jim Collins, renowned author of books which teach leaders and organizations how to succeed by moving them from good to great. In addition, she was a guest on "The Balancing Act®" airing on Lifetime Television® during which she shared her thoughts about women and life insurance.
About Royal Neighbors
Royal Neighbors of America, one of the nation's largest women-led life insurance organizations, empowers women to meet the needs of their families with annuities and life insurance products such as whole life, term, and universal life. Once individuals become members of Royal Neighbors, they can purchase a life insurance product and take advantage of value-added member benefits, which currently include scholarship opportunities, free and discounted legal services, health and retail discounts, and more. Members also participate in volunteer activities that give back to their communities through the organization's local chapters. For more information, visit http://pwsstage.royalneighbors.org/more-than-insurance/benefits-of-membership.
A.M. Best, an internationally respected insurance industry rating agency, continues to rate Royal Neighbors an A- (Excellent, 4th-highest out of 15, as of Dec. 31, 2014) with a stable outlook for its overall financial strength and ability to meet ongoing obligations to certificateholders. Royal Neighbors has the financial strength and stability to ensure its nearly 180,000 members are protected when the expected, and unexpected, happen.
Royal Neighbors' philanthropic efforts are dedicated to changing women's lives through its national programs, including the Nation of NeighborsSM Program, and through the Royal Neighbors Foundation, a 501(c)(3) public charity.
Member benefits are provided at the discretion of Royal Neighbors of America and are not available in all states. They are not part of any insurance or annuity contract and are not guaranteed. Royal Neighbors is licensed in 43 states and the District of Columbia and not all products are available in all states.
Royal Neighbors is headquartered in Rock Island, IL, with a branch office in Mesa, AZ. For more information, visit www.royalneighbors.org or call Rita Toalson at (309) 732-8376.