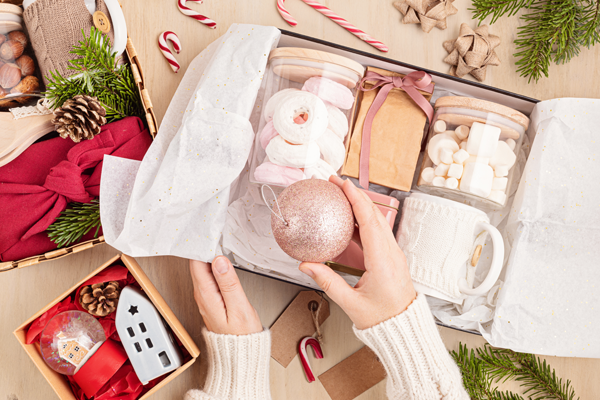 As the holiday season approaches, many businesses are considering how they can give back to their local communities.

This is particularly important in 2020, as many places have been hit hard by the coronavirus pandemic. Luckily for the small business owners who may also be struggling under the economic weight of COVID-19, giving back doesn't have to mean losing income.

Here's what you need to know about giving back as a small business owner.

Let's start with the tax benefits. If you are a sole proprietor or own a partnership or LLC, your business won't be able to deduct charitable contributions. However, you may be able to on your own tax return if you itemize deductions.

There is a caveat, though. Most taxpayers do not itemize deductions these days, as the standard deduction is higher than their itemized one would be. Check in with your accountant to determine whether you'll be able to use your charitable contributions for deductions.

Corporations are able to make charitable deductions — up to 25 percent of taxable income, according to IRS rules. These contributions must be made in cash to a qualified organization during the calendar year. Check the IRS rules to determine whether the charity you'd like to support is qualified.

For 2020 only, there is a temporary change to the IRS' limit on donations of food inventory to the ill, needy or infants, so if you run a restaurant or grocery store, you may be in luck. The deductible limit on these donations has increased from 15 percent to 25 percent, the rules show.

Keep these tax provisions in mind as you plan to give back. You can, of course, give cash outright. It's simple, effective, and easy to deduct if you're able to. But you can also find clever ways to incentivize others to give back.

You could, for instance, create a donation matching program for customers or employees. For every dollar they donate, your company will donate one too. Consider putting a cap on the amount your company will donate — these programs can sometimes go viral which, while great for business visibility, may not be great for profits.

Another option is to run a promotion, offering to donate a small percentage of sales to a specific charitable organization. Be sure to state clearly how long this offer will last, and when you plan to donate the money.

If you're looking to get your business' name out there, sponsoring a charitable event or a local youth sports team may be a smart option. This could be more difficult during a pandemic, but there are still a ton of online events likely looking for backers.

If your company is strapped for cash this year, don't worry. You — and your employees — can donate your time and skills.

Some businesses, for instance, offer their employees a paid day or two off to use for volunteer work. Alternatively, you could all take a day to work on a project like helping a local food bank stock up or delivering meals to the elderly.

You and your employees may also have skills you can offer to your community. Lawyers, for instance, often offer pro bono services to those in their area. You could also offer mentorships for young people looking to get into your industry.

Charity in 2020 may look different than it has in past years, but that doesn't diminish its importance. Keep these tips in mind as you plan your year-end contributions.
Kristen Euretig, CFP®, owns Brooklyn Plans, LLC, a financial planning firm dedicated to helping today's women.

The author of this article is not associated with Royal Neighbors Foundation and the opinions expressed are her own.

This article is for informational purposes only, you should not construe any information provided as legal, tax, investment, or financial advice. No reader should make any investment decision without first consulting his or her own financial advisor and conducting his or her own research and due diligence.