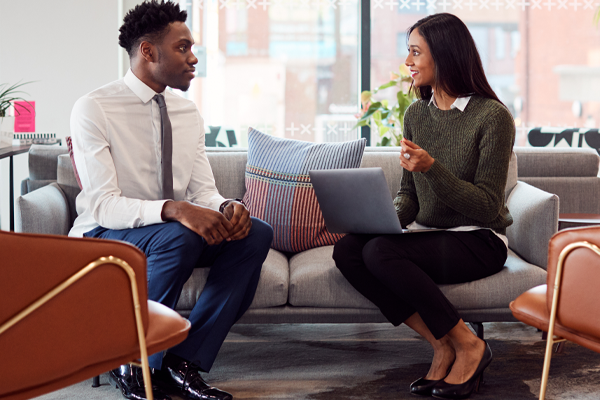 Hiring your first employee is a big dig deal. It means your business is growing, as is your workload.

But as you begin a hiring process, whether for a freelance, full-time or part-time employee, it's important to remember that there are rules and regulations your company must abide by before, during and after the new hire.

Here's what you need to know.

Before you put out a call for new workers, you should set a budget for the position. Take a look at your company's revenue, and consider what payment will be sustainable over time. You may want to make sure your business has extra money saved so that you can still pay your employee — and yourself — if times get tough.

Remember that there are minimum wages for part- and full-time workers. Check your state's requirements before making a final decision on pay.

You should also consider what type of employee you'd like to hire. The Department of Labor has rules on what constitutes a part- or full-time worker, and how to handle things like benefits, breaks and on-call time. Freelancers or contrac

Before beginning your search, plan your onboarding process. Think about what you want your new employee to know, and whether they will need to be trained on any equipment or software before getting to work. Determine how you will pay your employee, and whether you will offer direct deposit.

Once your search is underway, remember that some interview questions are off limits. You cannot ask a prospect about their religion, race, age, sexual orientation, and marital status. Additionally, any questions about disabilities should only pertain to special accommodations the worker may require.

There are forms and visas required for hiring non-U.S. workers when you're stateside. If the person you plan to hire is not a U.S. citizen, check the federal and state laws for hiring requirements.

When you select your new hire and they accept the offer, you'll have to get them started with some paperwork. It's a good idea to create a contract setting up the terms of their employment, which can include compensation, termination requirements and confidentiality agreements. Reach out to an attorney for help with setting this contract up.

You will also need to have your new worker fill out tax forms like a W-4, W-9 or 1099, depending on their employment status. They may also be required to fill out an I-9, which is an employment eligibility verification form.

If your employee is working for you part- or full-time, you will need to withhold certain taxes from their paycheck, which will cover social security and Medicare. A contractor or freelancer pays these taxes themselves, so you do not need to withhold them.

Once you've taken care of the paperwork, taxes, and onboarding process, it is time to enjoy the fruits of your labor: a new worker who can help your business grow and thrive.
Kristen Euretig, CFP®, owns Brooklyn Plans, LLC, a financial planning firm dedicated to helping today's women.

The author of this article is not associated with Royal Neighbors Foundation and the opinions expressed are her own.

This article is for informational purposes only, you should not construe any information provided as legal, tax, investment, or financial advice. No reader should make any investment decision without first consulting his or her own financial advisor and conducting his or her own research and due diligence.