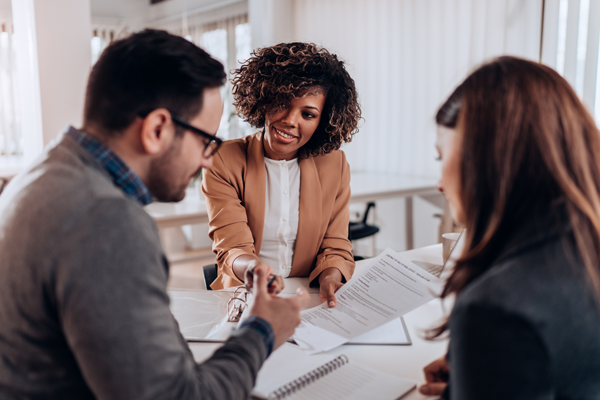 For some small business owners, taking out a loan can be a great way to grow and eventually become more profitable.

But taking out a business loan isn't without risks. As such, it's important to arm yourself with information on how to effectively manage business debt ahead of time.

Here's where to begin: Before taking out a loan, consider what you plan to use the money for. In addition to a traditional loan, you may consider a loan specifically for equipment purchases, or perhaps a business line of credit, which works more like a credit card than a typical loan.

Make sure to limit the number of loans you apply for to two or three at a time. Like your personal credit score, a business credit score can be affected by too many credit inquiries by potential lenders.

Before signing on the dotted line, be sure to know the loan's APR — or the interest and fees charged by the lender. Be sure to also check whether there are prepayment penalties on the loan. Some lenders charge a fee if you pay the loan earlier than expected: banks profit off of interest on loans, so these fees make up for the interest the bank may have charged you.

Finally, before taking out a loan, weigh the pros and cons of securing it against real property. A secured loan may carry a lower interest rate, but if you're unable to pay, the bank will be able to take the collateral you pledged.

Once you've taken on a loan, there are a few things you can do to make sure you avoid this scenario.

First, it's important that you make loan payments on time each month. This can build your business credit score and it helps you to avoid higher interest payments or fees.

One of the best ways to ensure that you pay on time is to set up automatic loan payments. If you choose this option, the bank will pull money from a designated account on the same day each month. Just make sure that account always has enough money in it to pay the loan. If you don't, you could be hit with overdraft fees.

It's a good idea to create a separate bank account to hold the money from your loan. Separating that from your other accounts can help you more easily keep track of how you're using it.

Consider working with an accountant to determine how best to use the loan. They can help you to forecast cash flows, which can inform your decisions on when — and how — to use the money.

After taking out a business loan, do what you can to avoid taking on new debt. Interest payments can snowball if you take too many loans on, leaving your business underwater.

Do what you can to build a relationship with your lender. In tough times, like during the Covid-19 pandemic, being able to ask for something like interest rate reductions, payment delays or short-term repayment plans can make a major difference for your company.

A business loan can be a great tool for building your company, as long as you effectively manage it. Once you're ready to take on debt, use the suggestions outlined above to make sure the loan is a tool for growth, rather than something that weighs your company down.
Kristen Euretig, CFP®, owns Brooklyn Plans, LLC, a financial planning firm dedicated to helping today's women.

The author of this article is not associated with Royal Neighbors Foundation and the opinions expressed are her own.

This article is for informational purposes only, you should not construe any information provided as legal, tax, investment, or financial advice. No reader should make any investment decision without first consulting his or her own financial advisor and conducting his or her own research and due diligence.