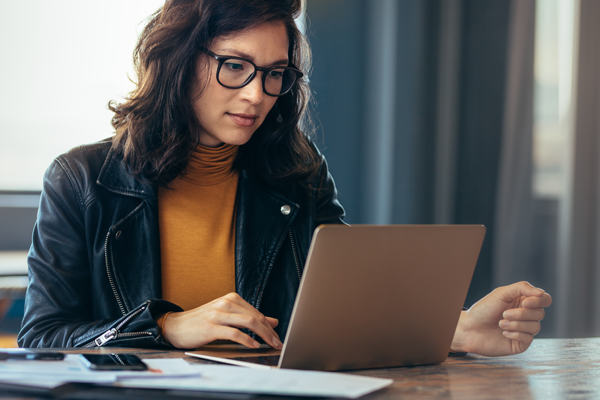 If you're a freelancer or small business owner, a bank account specifically for your business is an important tool.

It may help protect you against certain liabilities, and as I've written previously, is a great way to delineate between personal and professional expenses. But not all business bank accounts are created equally.

Here's what to look for when choosing the right account for you.

Start with services offered. In addition to online banking, deposits, and bill pay, a bank may offer lines of credit, business credit cards or special business savings accounts. Think about whether your business requires all or only some of these services.

If your business accepts many debit and credit card payments each month, you'll want to consider whether the bank offers merchant processing services. This ensures that a business like a restaurant or a busy shop can accept transactions securely.

Business bank accounts tend to have more fees and limits associated with them than personal bank accounts.

Some require customers to pay fees for opening the accounts, while others charge monthly fees that can be waived if a customer meets certain requirements. There are also a few fee-free business bank accounts out there, which personal finance site Nerdwallet has compiled and compared in this article.

Many banks require a business to have a minimum balance. If your account dips below that minimum, you may be charged fees. Consider whether your company's income and expenses can stay over those minimums or if you can afford monthly fees before selecting an account.

Similarly, banks can place limits on deposits or transactions completed within a billing cycle. Take a look back at how your company has operated over the past few months, and use that information to estimate your average deposits and transactions per month. Make sure that number is aligned with what the bank you choose is offering.

Although interest rates are low these days, some business savings accounts have more attractive rates than others. Building up a business savings account is a great idea, and any interest is a helpful, albeit small way to ensure that the balance grows.

Consider how easy it will be for your bank account to integrate with other systems you may currently — or eventually — use like payroll and accounting software. Easy integrations make for smoother business operations.

Finally, check out what introductory offers are available. Banks use these to incentivize customers to sign up, but some can truly be worth it. Make sure the offer is aligned with your business' needs, though, instead of just shiny packaging.

Armed with this information, choosing your new business bank account should be a breeze.
Kristen Euretig, CFP®, owns Brooklyn Plans, LLC, a financial planning firm dedicated to helping today's women.

The author of this article is not associated with Royal Neighbors Foundation and the opinions expressed are her own.

This article is for informational purposes only, you should not construe any information provided as legal, tax, investment, or financial advice. No reader should make any investment decision without first consulting his or her own financial advisor and conducting his or her own research and due diligence.