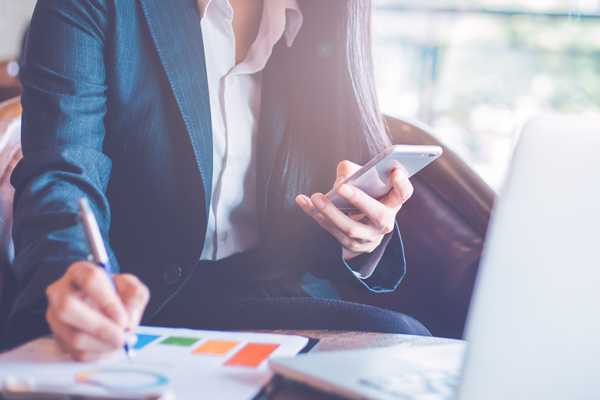 Are you thinking about starting a business? As you're gearing up to start selling your product or services, one major thing to consider is the legal structure of your company.

This decision is an important one, and affects how you will pay taxes, whether your personal property is protected, and what you plan to do with the business long term.

What follows is a breakdown of business structures and how they can best fit your needs.

Sole Proprietorship
A sole proprietorship is the simplest business structure. It's easy to set up, because it's an unincorporated business. In other words, a sole proprietor reports their business profits on their individual tax return.

A sole proprietorship may be a good option for someone looking for simplicity and complete control of their business. There is not a lot of paperwork involved, and it's not expensive to set up.

However, there are some drawbacks. If you set up a sole proprietorship and someone files a lawsuit against your business, your personal assets could be at risk. The same goes for a lender: if you take out a loan and struggle to pay it back, the bank could seize your home, car, or other personal assets.

This structure is great for individuals who run low-risk businesses, freelancers who work on a client-by-client basis, or folks who are testing out a business idea.

Partnership
As the name implies, a partnership is a business entity for two or more people. Like sole proprietorships, a partnership is unincorporated, which means profits are split up and then reported on each owner's tax returns.

There are a few types of partnerships. In a general partnership, each partner shares unlimited liability, much like a sole proprietorship. A limited partnership is structured so that one partner takes on unlimited liability (like a sole proprietor would), while the other partners have limited liability. A limited liability partnership protects all partners from personal liability. LLPs are typically set up by attorneys or doctors: groups where the cost of being sued could be high.

Partners typically set up agreements for what happens to the business when a partner dies or retires. Generally, partnerships dissolve when one partner dies.

For low-risk businesses with multiple owners like family members or business partners, a partnership is a good option.

Limited Liability Companies
A limited liability company protects an owner's personal assets in the event of a bankruptcy or lawsuit.

An LLC also offers flexibility when it comes to paying taxes: an owner can choose to report profits and losses as a part of their own taxes, or to be taxed as a corporation. Members of an LLC are considered self-employed regardless of how they report taxes, though, which means they'll have to pay an additional self-employment tax to cover their share of social security and Medicare.

An LLC is a smart option for riskier businesses, or for someone who has significant personal assets they are looking to protect.

C Corporations
A C corporation, like an LLC, offers owners limited liability. It also allows for the owners to offer shares of the corporation to others. Corporations allow for unlimited shares, and multiple classes of stocks.

Corporation profits are taxed twice: once at a business level, and once for shareholders at the capital gains rate. A C corporation is required to have a board of directors who oversees its business operations. These entities are more complex than other business structures, and usually require the help of outside professionals like accountants and lawyers.

A C corporation is a smart option for business owners who are looking to grow and perhaps eventually go public. The structure is also helpful for businesses looking to raise money through investors.

S Corporations
S corporations are similar to C corporations, but they limit the amount of shares and classes of stocks the business can offer. Although a S corporation offers owners limited liability, no more than 100 people can hold shares, and only one class of stock can exist.

S corporations are taxed on the owner's tax return, rather than at a business level like a C corporation.

An S corporation is still subject to the additional complexity that a C corporation is: the entity is required to have a board, and there are administrative hoops to jump through to keep the entity running.

For small, profitable businesses looking to lower their tax burden, an S corporation could be the right fit. Profits beyond expenses (which include reasonable salaries for employees), can be distributed to employees and taxed at the lower dividend rate.

It isn't easy to restructure a business, so as you're setting yours up, it may be helpful to work with a professional. Check in with a financial planner or an accountant about what option may best suit your needs.
Kristen Euretig, CFP®, owns Brooklyn Plans, LLC, a financial planning firm dedicated to helping today's women.

These articles are for informational purposes only and do not constitute tax or financial advice. Individuals should contact their financial professional for assistance.