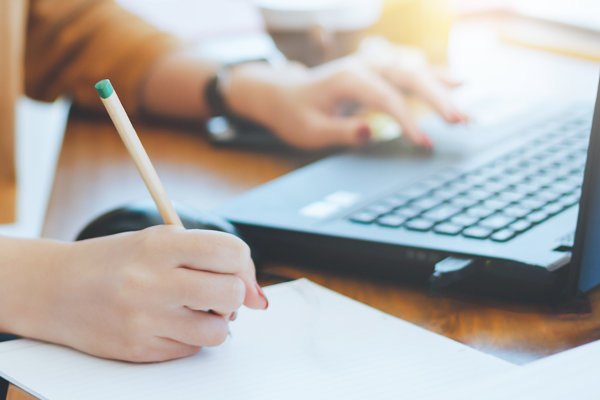 When it comes to being self-employed, retirement planning is often overlooked or last on an entrepreneur's priority list.

When I work with self-employed clients, many say they want to start saving for retirement, but they're not sure how. This confusion is not their fault! There are many options to choose from, each with different income, contribution, and tax rules. What follows is a guide to the major self-employment retirement saving options.

Before we dive in, keep two things in mind. The first? Start saving early and contributing often. This retirement saving calculator shows just how much you should be saving to reach your retirement goals.

Second, be sure to talk with your accountant about which of these options is best for you. Everybody's personal finance situation is unique.

Traditional IRA
An IRA, or individual retirement account, is a great way to get started saving for retirement on your own because they're not tied to employment and they're easy to set up. As long as you have earned income (not from investments), you can contribute up to $6,000 per year to the account, and if you're over 50, $1,000 more.

A traditional IRA is tax-advantaged in the sense that you can deduct contributions to the account. Income in the account grows tax deferred, and when you pull it out at retirement, it is taxed as ordinary income.

If your spouse has a retirement savings plan at work, your ability to deduct contributions may be limited, depending on your income. Check out the income requirements at this link.

Roth IRA
A Roth IRA is similar to a traditional IRA: the contribution limits are the same and they're not difficult to get started. What's different, though, is that instead of taking a tax deduction on contributions now, you can withdraw the money tax-free when you retire.

Roth IRAs, however, require that you not only have earned income, but that it's within certain limits. If you're a single taxpayer, your modified adjusted gross income must be under $139,000 per year, and if you're married, less than $206,000 in joint modified adjusted gross income, to be eligible.

SEP IRA
A SEP IRA is a great option for sole proprietorships, although it can work for small businesses with a few employees. You are not required to contribute to this plan every year, and the burden of paperwork is low.

The plan allows participants to contribute the lesser of $56,000 or 25 percent of up to $280,000 of income per year. These contributions can be deducted. At retirement, withdrawals are taxed as ordinary income.

Solo 401(k) plan
A solo 401(k) is similar to a 401(k) plan offered by a larger company. Contributions are made pre-tax, and retirees are taxed at ordinary income rates at withdrawal.

These plans allow participants to contribute the lesser of $56,000 or 100 percent of earned income per year. Like SEP IRAs, these plans allow for contribution flexibility year-to-year.

SIMPLE IRA
A SIMPLE IRA is a great option for small business owners. These plans can be used for companies that employ up to 100 people.

Contributions up to $13,500 are allowed. They can be deducted now as a business expense, but they'll be taxed in retirement. Employees can also make contributions, but as an employer, you'll have to match them.

Defined Benefit Plan
Although defined benefit plans, or, as they're more commonly referred to, pension plans, have become less popular in recent years, they can be used by self employed folks who are looking to save a lot of money for retirement.

Contributions are generally tax deductible, then taxed at withdrawal in retirement. These plans often require more administrative work than others.
Kristen Euretig, CFP®, owns Brooklyn Plans, LLC, a financial planning firm dedicated to helping today's women.

These articles are for informational purposes only and do not constitute tax or financial advice. Individuals should contact their financial professional for assistance.