How to choose a plan and make sense of FSAs, HSAs, deductibles and more.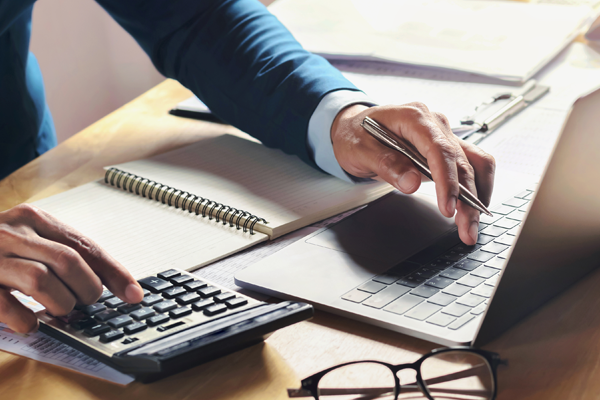 Making sense of healthcare plans and benefits packages at work can feel a bit like spooning through alphabet soup. But when you're armed with the right knowledge, you'll be able to figure out the best plan for you and your family.

With healthcare enrollment season just around the corner, now is a good time to take a look at your benefits, and to make decisions on the changes you'll make for the coming year.

Start by considering you and your family's needs. Did you go to the doctor often this year? How much did your medications cost? Do you have regularly scheduled appointments with a physical therapist or psychiatrist? Taking an inventory of needs can help you to clarify what sort of plan you'll be looking for.

Once you have done this, check out your employer's benefits handbook. If you are self-employed and don't have a healthcare plan set up, or if your employer doesn't have a plan in place, you'll use the government's healthcare marketplace. You'll have between November 1 and December 15 to choose a plan, so be sure to use that time period effectively.

As you begin to sift through the available plans, a few key terms will make recurring appearances. A premium is the yearly fee you pay for health insurance coverage, while a deductible is the total amount of money you'll pay before your health insurance coverage kicks in. Co-payments are the set fees for services required by in-network healthcare providers.

With these terms in mind, it's time to consider your plan options.

Health maintenance organizations, or HMOs provide healthcare services in exchange for a premium. They tend to cost less than other plans, but they offer less freedom overall.

With these plans, you must see a primary care doctor before going to any specialists. Besides having to see your primary care before a specialist, you will not have coverage outside of your HMO, unless it's for an emergency.

A preferred provider organization, or PPO, is a bit more flexible than an HMO. The provider contracts with insurance companies to offer a reduced rate. While you are able to receive care outside of your network, the benefits are not as robust. These plans tend to cost a bit more than HMOs.

An exclusive provider organization is a combination of the two. You do not have to see a referring primary care doctor, but you are limited to a network of providers. This type of plan tends to cost less than a PPO.

A point of service plan, or POS, requires a referring primary care physician, but offers more provider options than its counterparts. While out-of-network emergency coverage is not offered, it's less of a concern because of the breadth of coverage. This costs less than a PPO.

Any of these plans can be considered high-deductible healthcare plans. If they are such, your employer or the healthcare marketplace will identify them for you. If this is the case, you'll be able to set up a healthcare savings account.

Health savings accounts, or HSAs, offer an attractive way to manage costs when you have a high deductible healthcare plan. You'll set aside money in a special account that you can later use to cover medical costs. Your employer can also contribute to the HSA.

When you pay taxes, you'll be able to deduct your HSA contributions. There is a penalty for non-medical withdrawals from these accounts (unless you're older than 65), so think carefully about how much money you want to contribute to these plans. Your employer or the marketplace will specify which insurance company is providing the services, as well as what the co-pays, deductibles, and premiums will be. You can check in to see if your doctors or medications are covered by the insurer by checking their website, using ZocDoc or calling your doctor.

If you're still uncertain about what plan is appropriate for you and your family, you can work with your company's human resources department, or use the phone numbers available on the government marketplace's website to receive further counsel.


Kristen Euretig, CFP®, owns Brooklyn Plans, LLC, a financial planning firm dedicated to helping today's women.

These articles are for informational purposes only and do not constitute tax or financial advice. Individuals should contact their financial professional for assistance.