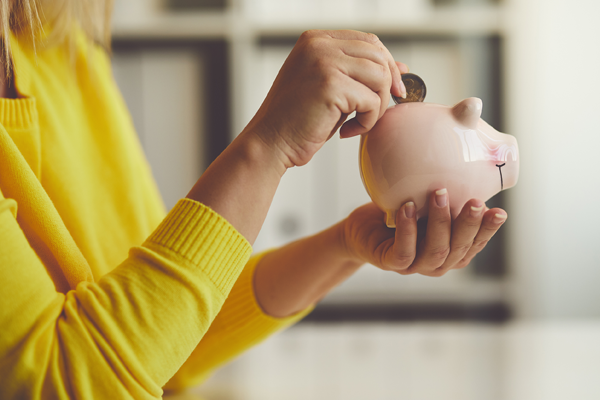 Do you struggle to stick to a traditional budget? Have you tried several methods and apps, only to break your budget faster than it took to set up?

An allowance-based spending system could be for you. The system requires no apps, no super detailed spreadsheets, and no intense categorization. You aren't beholden to a specific amount of spending money on variable spending categories like groceries, gifts, or grooming.

Why? It can be incredibly stressful to calculate how much you spend in each category down to the dollar. This is likely a major reason why you find it difficult to stick to a traditional budget.

Instead of categorizing where all of your money goes, the budget uses your required monthly bills and savings goals to construct a daily, weekly, and monthly spending allowance. Here's how it works.

Start with your monthly income and monthly bills. These bills include car payments, cell phone bills, monthly subscription service charges, and monthly minimums on your credit card payments, among other things. Once you've gathered this information, subtract those bills from your monthly income.

Once you do that, think about your savings goals. Are you still working on building your emergency fund? Are you saving for a wedding or vacation? Consider what reasonable monthly savings goals would be for you, then subtract that from your monthly income as well.

What you'll be left with is a monthly allowance. We also break that down to a weekly and daily allowance by dividing it by the number of weeks or days in a month.

With that allowance, you can spend on dining out, charitable contributions, groceries, pets, and gifts, among other things. It is helpful to know how much money they are able to spend in a day or a week -- having that number in your mind can be really useful in curbing impulse purchases.

One important thing to note is that if you implement the allowance-based spending plan, you do not have to spend your daily allowance each day. Instead, spending less in one day will give you more money to spend on another. In other words, if your daily allowance is $50, but there's a pair of shoes that you want for $100, you can spend $25 less two days in a row to have enough money for that pair of shoes.

After determining how much you have for bills, savings, and your monthly allowance, create multiple accounts to keep those categories separate. This is a key part of an allowance-based spending plan. Set up automatic transfers to an account for bills, another for saving, and one more for your monthly allowance. This makes it easier to stick to your plan.

Want to learn more about allowance-based spending? Check out the webinar on Practical Budgeting for Today's Woman to learn more.
Kristen Euretig, CFP®, owns Brooklyn Plans, LLC, a financial planning firm dedicated to helping today's women.

These articles are for informational purposes only and do not constitute tax or financial advice. Individuals should contact their financial professional for assistance.