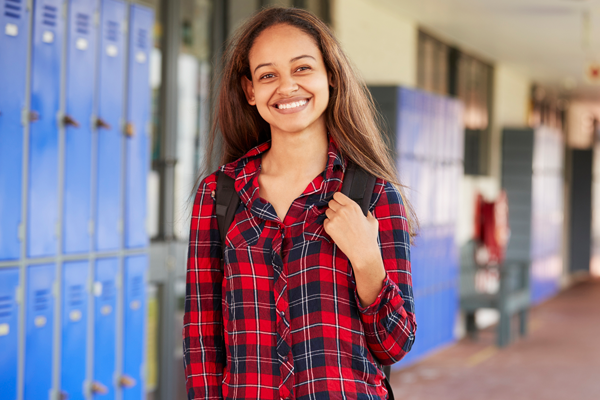 Considering the cost of college can be daunting, especially if your child has roughly a year before heading off to college. To make matters worse, the options available to cut costs aren't exactly clear.

But armed with the right knowledge and tools, you can meaningfully cut the price of your child's education. Here's how.

First, consider where your child wants to go to school. Generally, private schools are more expensive than public ones, and in-state universities are cheaper than out-of-state schools. Community colleges are a frugal option, and for many, make sense for at least part of their schooling. You can use the College Board's net price calculator to estimate the cost of a four-year degree for your child here.

Compare prices and talk to your child about the costs of the different schools they want attend. Perhaps encourage them to talk with a family member or family friend who is paying off their student loans so they can hear what it's really like to do so.

As you consider the costs, you'll want to find out what aid is available to your child. The FAFSA application is a catchall for federal and state student grants, work-study jobs, and government loans. The first day you can file the form is October 1, and it will require your most recent income tax return.

Filling out the form as early as possible is in the best interest of both you and your child — the sooner you know what sort of financial aid is available, the sooner you can apply for other options. It costs nothing to file the FAFSA — if a service offers to file it for you for a charge, avoid doing so.

Once you know what aid is available, you can look at other options, like scholarships. There are several sites where you can search for scholarships, and the options are often as niche as they come.

Look at local groups like the Lions Club or Rotary Club - these groups also often offer scholarships, and may be easier to get than the national options.

After considering these options, look at the available federal and state student loan options. Loans called PLUS loans involve parents loaning to undergrad students. Consider what this means for you and your family, and if it makes sense for your student to take out loans themselves instead.

It's worth noting that it's possible to negotiate tuition costs with a university. Many have extra funds available for special cases, especially when there's a change in the family or in the family's economic situation (a death, a job loss, a new baby). And it never hurts to ask!

There are some tax credits available for folks paying for college, including the American Opportunity Tax Credit and the Lifetime Learning Credit. These require coordination to use each year, and are subject to certain income phaseouts. Translation: it may be helpful to have a financial planner or accountant go over your taxes with you.

If your child plans to work as a teacher, firefighter, or in a government job among other careers, they may be eligible for public service loan forgiveness. This means that if they make a certain number of loan payments, after ten years, the remainder of their debt will be forgiven.

There are certain tax-advantaged investment accounts specifically available for education, including 529 accounts and Coverdells. While these likely wouldn't make sense for a high school senior, look into opening them up for your younger children.
Kristen Euretig, CFP®, owns Brooklyn Plans, LLC, a financial planning firm dedicated to helping today's women.

These articles are for informational purposes only and do not constitute tax or financial advice. Individuals should contact their financial professional for assistance.