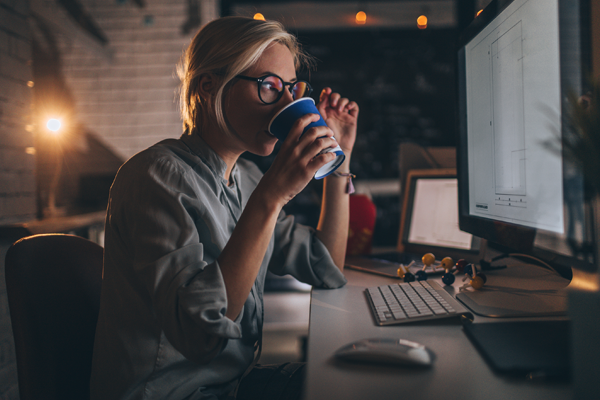 Starting a side hustle can be an easy way to make extra cash, but few consider the costs involved before they dive in.

A Bankrate survey from 2018 shows that folks who have a side hustle make $8,000 per year on average. But what that data doesn't show is how much folks are spending to make that money. Here's what to consider before taking the plunge.

1. Setting Up A Business
If you plan to set up a separate business for yourself, rather than getting paid to work for someone else, you'll have to pay up. You'll likely either have to set up a sole proprietorship or a limited liability company, depending on your needs. There are filing costs associated with setting either of these up, but they depend on where you live, and which one you choose to set up.

Once you have set up the business, you'll be able to set up a business bank account. However, most business bank accounts have minimum balance requirements. If you fail to meet those requirements, you could be charged. Checking account providers also often charge fees for electronic transfers, withdrawals, deposits, and other normal banking activities.

While you may consider taking out a small business loan, remember that the money you're loaned is not free. These loans carry between 7 percent and 10 percent interest rates, which can add up over time. You should consider whether it's necessary and worth it before taking out a loan.

2. Online Presence
Setting up a website to promote your business will cost you: from paying for the domain name to using a premium service like Squarespace, it can be easy to be nickel and dimed for working online.

Other costs? If you use an email newsletter service like MailChimp, you'll likely be charged once you hit a certain number of email subscribers. And, of course, if you want to advertise on social media, that'll cost some extra dough, too.

3. Maintenance Costs
Thinking of driving for Uber or renting out your home on AirBNB? Don't forget to consider the cost of home or car repairs. Having more folks use your car or home can cause more wear and tear, which in turn can lead to paying for maintenance more often.

The same is true for computers -- make sure you consider the cost of replacing one before diving in.

4. Health Costs
If you're considering an active side hustle like dog walking, personal training or group exercise instruction, it's important to consider the risk of injury. If you do hurt yourself, you'll have to foot the bill for medical costs like doctor's appointments and medication. What's more is that you won't be able to continue working your side hustle while you're injured.

5. Materials
For many side hustles, it's important to consider the cost of materials ahead of time. From jewelry-making to construction, most require the purchase of materials ahead of time.

Be sure to calculate these costs ahead of time, and compare them to how much you expect to make. This can paint a clearer picture for you as to whether or not it's worth it.
Kristen Euretig, CFP®, owns Brooklyn Plans, LLC, a financial planning firm dedicated to helping today's women.

These articles are for informational purposes only and do not constitute tax or financial advice. Individuals should contact their financial professional for assistance.