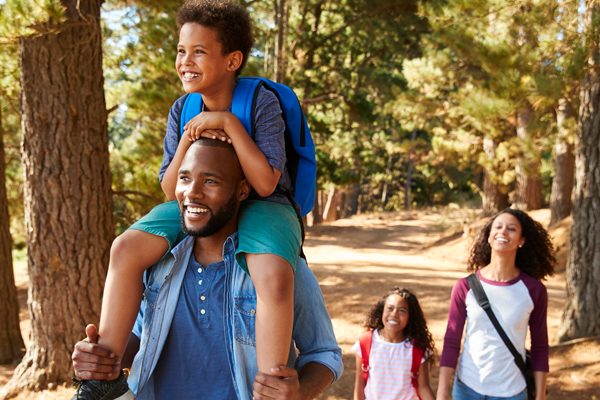 The winter holidays tend to get all the bad press about draining our wallets (I've even written about it here). But summertime often comes with just as many expenses as the holiday season: family trips, activities to entertain kids who are out of school, and increased childcare costs, to name a few.

Summer should be the season of sun and ice cream—not the season of credit card debt. Follow these tips to maximize your family's fun without derailing your financial plan.


Plan ahead.
Don't let the summer creep up on you. Have some of your big expenses sketched out by late winter so that you're not scrambling to pull the money together at the last moment. Once you have a rough estimate of the cost to fund your plans, start setting aside money in increments—preferably in a high-yield savings account expressly for this purpose—to reach your goal by the start of summer.

Of course, not everyone has the disposable income needed to set aside extra money each month. If you're able, try cutting back on other expenses (like eating out or non-necessary shopping) to find room in the budget.
Want to read more about budgeting for short-term goals?See my other articles in the Royal Neighbors Foundation Reading Room about saving for adventure here.

Look for low-cost fun.
Communities often save free public events for the summer months—prestigious orchestras play to crowds in the park, movies are shown on big screens under the stars, and museums open their doors at a reduced cost. Make a habit of scanning the newspaper and internet for these types of events in your area.
You probably won't be alone in your quest for cheap and easy fun. Try planning a block party with neighbors or cookouts with family and friends—you can even get free entertainment by challenging your kids to put on a show for you.
Don't abandon your regular savings goals.
Summer months are meant to be carefree, but that doesn't mean you should abandon all of your regular goals. Meeting your financial goals should be as simple as possible—whether it's saving a certain percentage of your salary, or contributing regularly to a 401(k) or 403(b) account—by automating those savings.
If you know your regular routine will be disrupted because your kids are out of school or because you're traveling, set monthly calendar reminders now to check that your bills are paid on time; you don't want a little mistake to affect your credit score.
See this calculator from Bankrate to set your short- and long-term savings goals.
Take a vacation from the internet.
It's easy to fall into the trap of comparing your life, including your summer activities, with those of others around you—especially if you and your kids see glamorized snapshots from other people's travels on social media.

Remember that those Instagram-worthy photos on your feed don't show the credit-card balance that comes with them. This summer, plan to spend long stretches of time away from your phone, and encourage your family to do the same. Be present in your home, enjoying what is already available to you—spend time taking walks, playing games, and watching movies together.

Summer is fast and fleeting, so make the most of it. And remember that the best part of the season—enjoying the long days and warm nights—is totally free.
Kristen Euretig, CFP®, owns Brooklyn Plans, LLC, a financial planning firm dedicated to helping today's women.

These articles are for informational purposes only and do not constitute tax or financial advice. Individuals should contact their financial professional for assistance.