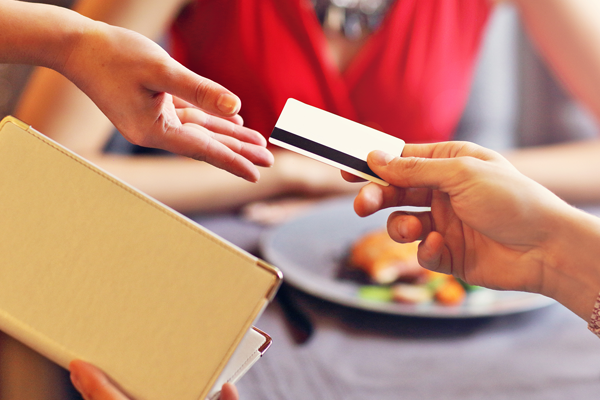 Credit card companies often make it easy for you to open new charge accounts and send in a small minimum payment each month. But carrying a large debt load will not only cost you lots of money in interest payments—it will drag down your credit score, threatening your ability to open new lines of credit when you need it. This can put you at risk of being denied a mortgage loan, a rental apartment, a good car insurance rate, or even a job. In short, a good credit score is a vital piece of your overall financial health.

If you have a low credit score, you're not going to be able to fix it overnight. There are, however, steps you can take to address past issues and set yourself up for future success.


Addressing past issues
Review your credit report in detail. Seeing your complete credit history—not just your numeric credit score, but the list of historic accounts and payment records that got you to that score—is the first step to improving your score. Pull your report from annualcreditreport.com, the only truly free way to access your history from all three credit bureaus.
Take the first step. Review your credit report here.


Dispute any mistakes on your report. If an item or payment history is incorrect, submit a dispute (in writing or online) to the credit reporting agency. (Be sure to keep a copy of the letter for your records.) The credit bureau will investigate the items you dispute. Any corrections may immediately bring up your score.
Address closed accounts or other items in collections. For these older accounts, you can often settle with the collector at 30% to 50% of the balance. Tackling these debts should be a relatively quick win that can improve your score.
Setting yourself up for future success
Pay your bills on time—all the time. Consistent, on-time payments are a vital piece of building your credit score and are not something you can let slip. Even one late payment can damage your credit. If you are unable to make payments on time each month, consider how you can cut other expenses to allocate more funds for debt repayment.
Setting a debt repayment plan? Check out Bankrate's calculator here.


Maintain low balances. A common misconception is that you should carry a balance on your credit card. In fact, you should typically not use more than 30% of your credit limit (maximum 50%). That means if you have a credit limit of $1,200, you should not spend more than $400 (or max $600) on those accounts in a given month—and you should pay off the balance in full each month.
Looking for ways to keep your spending in check? Read my other article on practical budgeting here .


Don't close your old accounts. Even if you are not using a credit card anymore, it is better to stow it safely away than to close the account. Keeping an open account will not only raise your credit limit (which will make it easier for you to stick to the "under 30%" rule), it will add to your average length of credit—both of which can improve your score.
Limit your requests to open new credit accounts. Inquiries into your credit can drag down your score.
While there may be no immediate fix for improving your credit score, taking these steps and adopting healthy financial habits will go a long way to raising that number. Ultimately, the habits you establish in an effort to raise your score—like not using more than 30% of your available credit or paying your debt balances on time each month—are solid financial habits that will serve you well throughout your life.
Kristen Euretig, CFP®, owns Brooklyn Plans, LLC, a financial planning firm dedicated to helping today's women.

These articles are for informational purposes only and do not constitute tax or financial advice. Individuals should contact their financial professional for assistance.