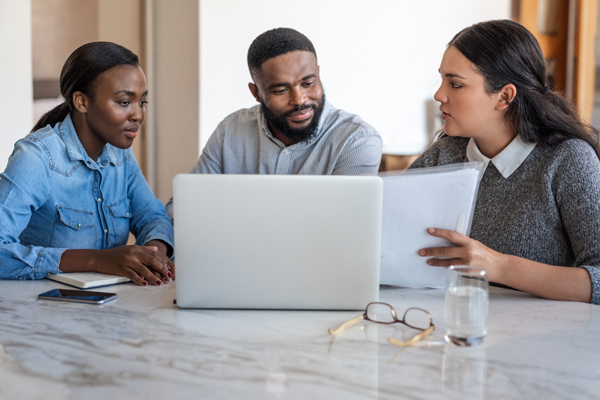 Like biting your nails or drinking too much soda, a bad financial habit can be more than annoying—if left unchecked, it can affect your long-term health and happiness.

Most of us have a money behavior we would like to change. It might be overspending on clothes or eating out, neglecting loan payments or putting off retirement savings. For some, the bad habit might even be saving too much—hoarding cash instead of investing it or using it to live a balanced life.

This January, take some time to think through what financial habits stand between you and the life you want for yourself.
Find out what financial habits stand in the way of the life you want.

Get specific about the life you want to build for yourself, both in the near future and the longer-term. Do you want to save for a home? Fund a dream vacation or time away from work? Pay for your child's education? Once you have a vision in mind, figure out what you will need to finance it—and what habits you'll need to build (or break) to make it happen. Be as thorough as possible when you evaluate your money habits, thinking through how the small decisions you make on a day-to-day basis might be playing into a larger problem.

Identify the source of the bad habit.

Most bad habits are a long time in the making, and may even be tied to ideas or behaviors formed early in life. This is especially true when it comes to money. For example, if a series of impulse buys send you over-budget every month, that might be because you grew up watching your parents make those kinds of purchases. If you can't bring yourself to spend any of your cash, maybe it's because your family was often worried about money when you were growing up, and now you're always stockpiling money for an emergency. Once you explore and acknowledge the source of your habits, you'll be better equipped to change them.:

Be patient with yourself.

If breaking bad habits were easy, there would not be so many articles about how to do it. You likely will not be able to change your behavior for good by tomorrow, but you can set realistic, measurable goals for yourself today. Try changing the routine that typically leads to your bad money habit so that you're less likely to fall into the usual trap. For example, if you tend to go out to eat for lunch every day, try replacing your afternoon outing with a walk to a park where you can eat a meal you brought from home. Once you've tried out a few new behaviors, set reminders on your calendar to check in with yourself about your progress so that you can adjust your routine as needed.

Replace bad habits with good ones.

The reward for breaking a bad habit is creating a new, healthy one. If you successfully cut your shopping budget, funnel those savings into a good habit—like saving for retirement or financing some continuing education. This will, of course, be good for your finances in the long-run—and it also will make it easier to keep your bad habits broken for good.
Breaking a bad habit—especially one that involves money—takes time and effort. Replacing it with a healthy habit could set in motion other behaviors that will get you the life you envision for yourself.
Kristen Euretig, CFP®, owns Brooklyn Plans, LLC, a financial planning firm dedicated to helping today's women.

These articles are for informational purposes only and do not constitute tax or financial advice. Individuals should contact their financial professional for assistance.