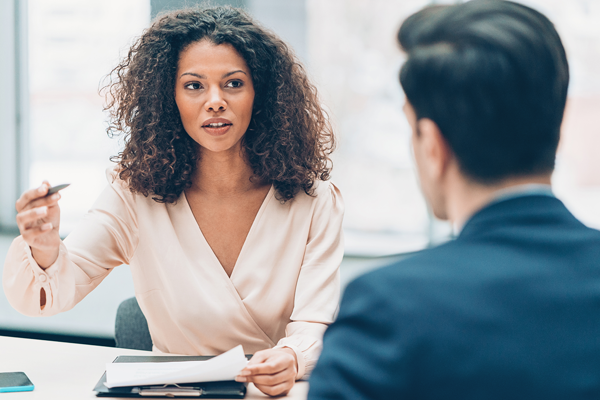 When we think about funding financial goals, often our first thought is to cut the budget: order take-out less frequently, hunt for better deals at the grocery store, uninstall the Amazon shopping app. While budgeting and frugality are critical, there may be an easier way to save money: earn a higher salary.

Negotiating a raise will go a long way towards meeting not just your immediate financial needs, but also your long-term goals, as your lifetime earnings can skyrocket based on even one raise at the right moment in your career. Yet many are losing out by never asking. Alexandra Dickinson, founder of Ask For It, regularly coaches clients through difficult career negotiations. "The number-one challenge I see is lack of confidence," says Dickinson. "People aren't sure asking is 'allowed' and they aren't sure they are worth what they are going to ask for."

Are you being paid your full market value? Are you earning as much as your coworkers with comparable job descriptions? Have you been adequately rewarded for your tenure and value to your organization? If any of these questions make you think you are in a position to ask for a raise, consider these negotiation tips.

Analyze your performance
Take time to detail the ways you provide value to your organization. Has your job description changed or expanded since your salary was last reviewed? Do you regularly provide value above and beyond the requirements of your job? Do you have an in-demand skill that sets you apart from your coworkers or are you always the first to arrive and the last to leave the office?

Write down the experience, skills and overall value you bring to your organization. Be as specific as possible—numbers that specify your contributions to the organization (e.g., how much money your adjustment to a business process saved last year, the total value of repeat business won based on your work) will give you the confidence you need approach your boss, and will make it easier for your boss to get the raise approved.

Ask your network
Spend time researching your value in the market. Dickinson recommends asking people in your network about their salaries who can speak knowledgeably about your position. "That's someone who recently did your job at your company or another in your industry, someone who was recently promoted or someone who hires for your position—someone who is a mentor or sponsor to you," she says.

Dickinson also recommends including both women and men in the research. "Men typically make more than women, so if women only ask other women, they may get skewed responses."

Plan your request strategically
Timing is everything. Ideally, you should make the case for your raise toward the end of your organization's fiscal year, when budgets are in review and it is easier for your boss to get approval on a larger-than-average pay bump.

Be sure to set aside time with your boss—put at least thirty minutes on the calendar so you can have an honest, distraction-free conversation about your performance. Make your case thoughtfully, presenting the research you've done on your market value and contribution to the organization. Be prepared for an anticlimax: your boss may not be able to say "yes" on the spot.

Be persistent, and up your game
While you don't want to annoy your boss, you do want to make sure your request is not forgotten. Until you've gotten a firm yes or no, inquire from time-to-time about the status of your proposal.

If the answer is "no"—either for reasons related to the budget or your performance—make an extra effort to do your best work. Demonstrate your value to the organization (and be sure to keep track of your contributions for when you ask again); showing leaders that you are committed to getting ahead and earning a promotion and raise may pay off in the next salary review.

Leverage other opportunities
If your assessment of your market value shows that you are not being paid competitively for the work you are doing, it may be time to look for other options. Use your self-assessment to beef up your resume with stats about all the ways you've provided value at your organization, and take your experience negotiating a raise as practice for asking for a higher salary when you get your next job offer.

While you look for other opportunities, try to counter your boss's "no" with a request for other perks that may make your life better or save you money, like working from home a few times a month, education opportunities, additional vacation days, or other benefits. (And if those benefits end up being worth more to you than a higher salary, consider staying to take advantage of them.)


So, what happens when you get that raise? Be sure not to let it slip away through mindless spending—up your contribution to a retirement account and reconfigure your budget to maximize your savings and meet other financial goals.
Kristen Euretig, CFP®, owns Brooklyn Plans, LLC, a financial planning firm dedicated to helping today's women.

These articles are for informational purposes only and do not constitute tax or financial advice. Individuals should contact their financial professional for assistance.