It takes hard work, determination—and in most cases a lot of time—to build up your income and save enough to finance the life you want to live, whether that means adopting a dog and renting an apartment in your dream city, providing a stable life for your family or funding your grandchildren's education. But what happens when a stroke of bad luck or a major life change throws your finances into chaos, and the dream you worked so hard for seems to fall to pieces around you?

Losing an income stream in your household can make you feel like someone has taken a sledgehammer to your life plan. The reasons can vary in severity—perhaps you lost your job or are going through a divorce, or perhaps you are recently widowed. Navigating the weeks and months—or even years—ahead will almost certainly be challenging, but there are steps you can take to feel more in control of your financial situation.
In an emotional time, make rational decisions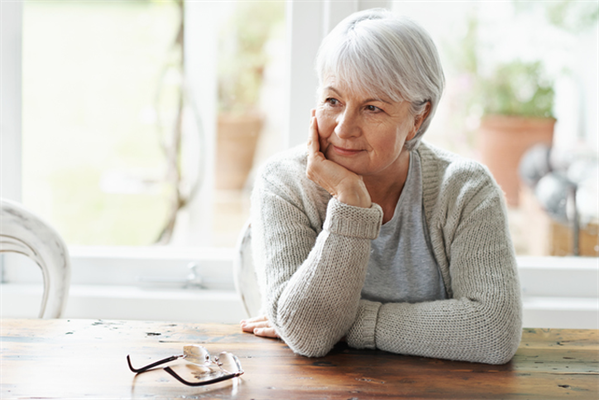 Reshell Smith, an Orlando-based Certified Financial Planner™ who specializes in guiding women through big life changes, emphasizes the importance of creating distance between your emotions and your financial choices. "It's important to take a moment to breathe," says Smith. "You should not make a decision while you're grieving, or if you're angry."

Overwhelming emotions can cloud judgement, putting you at risk of making choices that negatively affect your financial well-being. Smith points out that in these emotional periods, you are most vulnerable to receiving what you think is help from others who may not have your best interests in mind—even your friends and family, who could be acting in self-interest or be similarly overwhelmed with emotion.

You may also be more likely to make impulsive, irresponsible spending decisions. CFP® and CDFA® Sara Stanich has seen women buy everything from "new homes, cars, even a horse without a well-thought out plan." At Brooklyn Plans, we recommend talking through decisions with a trusted advisor or financial planner—doing so will allow you to take a more clear-eyed approach to your spending and other financial decisions.
Take stock of your financial situation—and adjust accordingly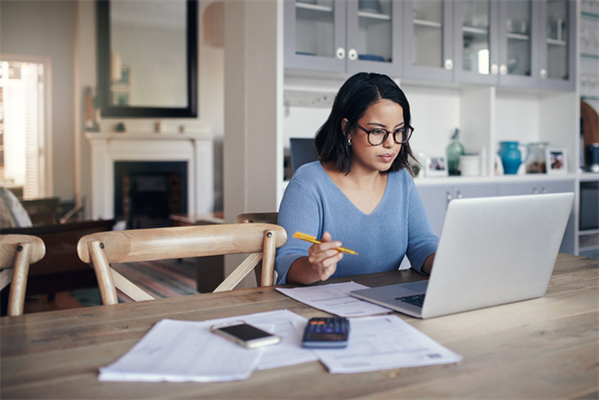 Once you are able to focus on the problem at hand, understanding your financial situation—including your assets, your debts and your monthly budget—is a critical first step. "Knowledge is power," says Stanich. "It is helpful to understand what it costs to run your life." Losing an income will likely require you to reign in your lifestyle; knowing where your money goes each month will help you figure out which expenses you can trim or eliminate most easily, and will help you minimize the amount you draw from savings.

This is also the time to review any financial documents or insurance plans that may have changed along with the loss of your income. If you experienced divorce or the death of a spouse, do you need to adjust your insurance policies, estate plans or investment beneficiaries? Were you the beneficiary on any of your partner's plans or investments?

These steps may be more time-consuming for some women than others, depending on their previous level of involvement. "When it comes to making big money decisions, women have not always been at the table," says Smith. "It's not that they aren't smart—it's just that historically they haven't always participated."
Understand that it can happen again, and make a plan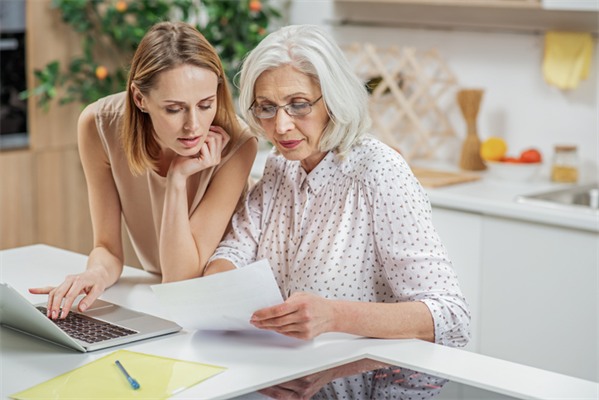 Once the dust has settled, take a moment to appreciate that you made it through—and don't stop planning for the next major life change.

"Living within your means (without debt) and having an emergency fund are the best way to be prepared," says Stanich. Brooklyn Plans, and other financial planning experts, recommend saving between three months and a year's worth of expenses depending on your unique financial situation; this account will provide a cushion for unexpected loss of income or big life changes, and can keep you from getting into costly high-interest credit card debt that can hurt your credit score.

While you cannot protect yourself from unexpected life events and disruptions to your household income, you can make sure you have the knowledge and tools you need to get you through the next stressful situation.
Kristen Euretig, CFP®, owns Brooklyn Plans, LLC, a financial planning firm dedicated to helping today's women.

These articles are for informational purposes only and do not constitute tax or financial advice. Individuals should contact their financial professional for assistance.