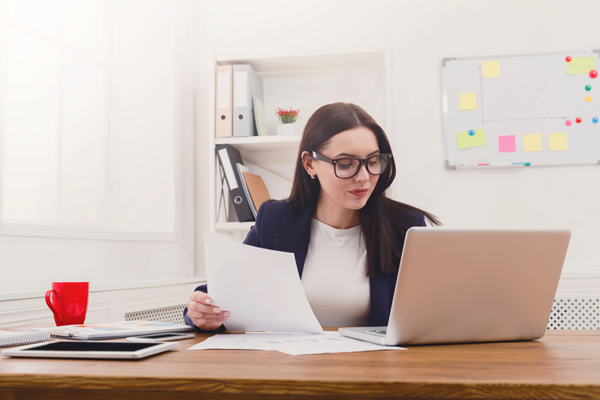 Being intentional about your goals can mean the difference between success and failure. Think about it: you are more likely to get in running shape if you commit to a race and design a schedule to prepare, and more likely to finish a big project at work if you tell your boss about it and build a to-do list.
The same philosophy can apply to money management—it's called goals-based investing, or GBI. GBI is the practice of saving money for a specific reason and date, rather than simply attempting to accumulate as much money as possible.
"We often think of saving as just stuffing money away in a savings account with a short-term goal in mind," says Erin Lowry, author of Broke Millennial: Stop Scraping By and Get Your Financial Life Together. "Often those savings accounts earn between 0.01% and 1.00% APY, which isn't going to be a great return on your money, especially if your savings goal is more than a few years away. Instead, we should consider also investing with longer-term goals in mind."

Figuring out what those long-term goals should be is a critical first step of goals-based investing. At Brooklyn Plans, one of the first questions we ask our clients is what their ideal future looks like. Personal finance blogger and author Amanda Abella notes that this can be a "heavy question" for many people, but breaking down the vision for the future down into smaller time frames can help. Where do you want to live in five years? What does your family look like in 15 years? How will you spend your days in 40 years?


Want to find out how much you need to fund a college education or your retirement?
Check out the resources below.




The next step is to find out how much money you will need to turn your vision into reality. We take stock of our clients' current financial situation—including whether they have any debt, or if they have enough emergency savings—and build the road map to get from where they are now to where they want to be. "The good news is, when it comes to finance you have data to help you figure stuff out," says Abella. "Can you realistically save for a down payment in a year with your current salary and cutting out necessary expenses? Do the numbers actually work? If not, then your first goal should be increasing how much you earn."
How you decide to meet your financial goals should vary based on your ambitions, stage of life and current financial situation. "The type of investments you should consider will greatly depend on the level of risk that is both palatable to you and wise to take," says Lowry. "You should also consider how much flexibility you have with your goal. Would you be able to push back your need to liquidate if the market takes a tumble or if there is a hard deadline?"


A young woman at the start of her career, for example, should use aggressive investments in her 401(k) to meet her goal of saving $1.5 million for retirement over 35 years. A new mother might choose to make manageable monthly contributions to a 529 account over 18 years to fund her son's college education. For these long-term goals, Lowry explains, "you'll move from aggressive to more conservative as your time to liquidate gets closer."


Goal
Time frame
Possible investment
vehicles
Rationale
Save a down payment for a house
Short-term (5 years)
- High-yield savings accounts
- Mutual funds
- Certificates of deposit (CD)
Since you will need your money relatively soon, protect it from
dips in the market by keeping it in safer, easily accessible accounts.
Prepare for comfortable retirement
Long-term for younger individuals (30+ years)
- 401(k) accounts
- 403(b) plans
- Traditional IRA
or Roth IRA accounts
- Taxable investment accounts
Take advantage of market returns for longer-term investments
through these accounts, many of which allow tax-free contributions.
Just be sure to avoid high fees and commissions, which will compound and eat away at your returns over time.

Once your plans are in place, all that's left to do is execute. I advise clients to automate as much as possible—this may mean making automatic deposits into your savings accounts or setting a defined monthly contribution to your employer's 401(k). Once your system is in place, set regular appointments to check in on your progress, and adjust your strategy as necessary.
Saving for events far in the future can be hard—but it's important to get started as soon as you can. Goals-based investing can be a helpful tool for those who usually have a hard time staying motivated to save. "Saving for what seems like the sake of saving can be difficult for people," says Abella. "By having some sort of emotional attachment to it, we're more likely to do it."
Using goals-based investing to meet your financial goals should make the future a little less uncertain—and help make your visions for the future become reality.
Kristen Euretig, CFP®, owns Brooklyn Plans, LLC, a financial planning firm dedicated to helping today's women.

These articles are for informational purposes only and do not constitute tax or financial advice. Individuals should contact their financial professional for assistance.