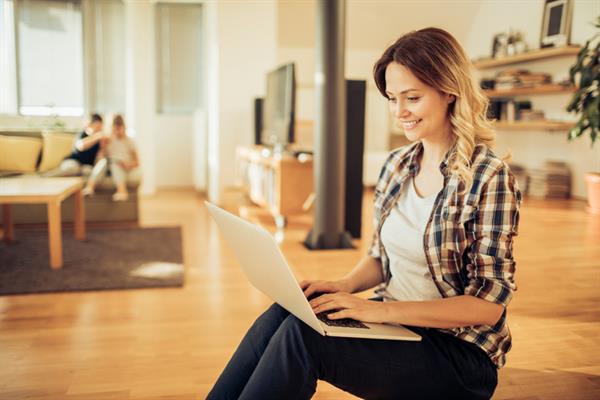 As women, we are constantly busy building our careers, nurturing our relationships with friends, family and partners, caring for kids and aging parents, all while trying to maintain a healthy and active lifestyle for ourselves. It can be overwhelming and downright crazy at times, but there are ways for us to feel in control in our daily lives. Taking control over spending can be incredibly empowering and liberating, so let's tackle practical budgeting.

Budgeting is a state of mind
Having the proper mindset is key to successful financial planning. Budgeting is far more about your state of mind than it is about a structure limiting your spending. You have to be mindful of what's coming and what's leaving. What does the cash flow look like? Where is your money going? These are important questions to ask yourself. When you pay attention to the answers, eventually spending within your means becomes second nature. If you go out for a nice dinner complete with cocktails, appetizers, and dessert one night, you can't head to Bloomingdale's and buy a pair of $200 shoes the next day. Budgeting is about give and take; you'll have to make sacrifices sometimes.

Why traditional budgeting doesn't work
While it can be a good exercise to track your expenses for a week or month to understand your spending trends, I'm a firm believer in eschewing the traditional budgeting model of the past. Budgets are too inflexible and time-consuming to truly be effective. For most people, their income and expenses vary week to week and month to month. These arbitrary amounts assigned to a conventional budget are simply not practical. Living within your means while still having enough money left over to save can be achievable without the confines of a traditional budget structure, though.

Give yourself an allowance instead
I've got a way easier and more effective tool for you — allowances. Yes, like the allowances you might have been given by your parents when you were a kid. You were treated to $5 and when that $5 ran out, you didn't have anything left to spend. Be your own parent and give yourself a reasonable spending allowance. Once you've spent it, that's it.

Rather than break down every kind of cost you encounter — groceries, utilities, shopping, entertainment, etc. — simply give yourself a straightforward allowance. Consider how much you need to live comfortably in a month and make that your allowance. A simple formula to follow is "Income - Bills - Savings = Spending Money." Worried about being able to adhere to your allowance? Create a separate account solely for your spending money. That's a surefire way to make sure you're staying within your financial means. As you become more aware of your spending and learn to live on an allowance, you'll begin to save more easily and effectively. You can put that savings towards retirement, traveling, a down payment or building your next business venture. If you're an entrepreneur, be sure to check out Royal Neighbors Foundation's Know Your WorthSM grant. It's a $10,000 grant to female entrepreneurs and small business owners who do not have access to traditional sources of capital. The program runs Sept. 1 - Nov. 30, 2018.
Kristen Euretig, CFP®, owns Brooklyn Plans, LLC, a financial planning firm dedicated to helping today's women.

These articles are for informational purposes only and do not constitute tax or financial advice. Individuals should contact their financial professional for assistance.